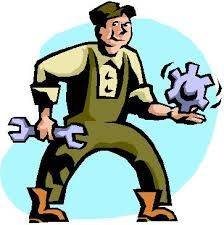 TAD PGS Inc., a wholly owned subsidiary of Adecco Inc., the world's largest human resources provider, has immediate openings for hundreds of positions in the booming east New Mexico, and west Texas area. Make use of your military experience. Our clients are specifically interested in veterans and veterans with families who want to relocate and live in that area.
These companies recognize your service to your country and value the strengths that veterans and their families bring to the community and workforce. Well paying positions with long-term career potential are available for veterans and their dependents.
Do you want a small, hometown environment in which to live, work and raise a family? This region offers excellent educational facilities, 320 days of sunshine a year, in an extremely safe setting. Allow us to introduce you to employers that need your unique military skills and want you to become part of their growth.
Examples include but are not limited to:
CDL Drivers
Wheel mechanics
Heavy vehicle mechanics
Diesel mechanics
Auto mechanics
Generator mechanics
Drafters
Pump mechanics
Machinists
LNC operators
Equipment operators
Welders
Industrial control technicians
Tanker qualified heavy truck drivers
Contact me for more details on how you can utilize your skills. Beverly Marica: at Beverly.Marica@adeccona.com.
Share us on