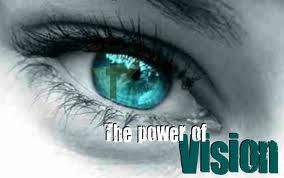 We have a vision.  We are creating a nationwide jobs safety for US veterans. And we are providing a dozen other free programs for vets and their families too. We have spent hundreds of thousands of dollars and every waking minute in pursuit of accomplishing the mission set before us. And I think we have done well, except for finding enough people who are as dedicated as we are that will help us.
We are building something that will endure for generations. And we have the strength of knowing that God has called us to do this. Hardship and obstacles will come. But perseverance and faith will win out.
"Know this, in this world you will have trouble. But be encouraged because I have overcome the world." Jesus
We are two Christians that are convinced that we can only find real life by giving our own lives away. And whether we complete our mission or not, we know that everyday HirePatriots is helping people that we do not even know. And when we meet these veterans that are being helped by our ministry they are so overwhelmingly thankful that it makes it all worthwhile.
Tori and I have carried HirePatriots on our own backs for almost a decade. Money is not what we focus on, but ministry to others. It has been hard. It has also been painful. We are often exhausted by the effort. But giving up or turning back is never an option. We will either succeed or die trying. And if we are called home to be with the Lord, we believe that God will rise up others that will lift our standard and go forth with the same spirit and high calling with which we are possessed.
There have been 672 requests to start HirePatriots chapters since our feature in People Magazine. This an answer to prayer. But now we need the funds to build them all their own HirePatriots websites and job boards, and to travel across the country to help them. Plus, we need a small, full time or part time staff to do everything else that needs to be done.
If you are searching for fulfillment and a Ministry that helps Americans everyday,  please read this article in People Magazine and then email us at hirepatriots@gmail.com or call 760-730-3734. We need the talents and abilities and knowledge that God has given you.
http://www.hirepatriots.com/people-first-initiative-2013
Mark & Tori Baird
HirePatriots.com
Patriotic Hearts
mark@hirepatriots.com
760-730-3734
People Magazine's Heroes Among Us
Past Chairman: CA Economic Council
Past Secretary: United Veteran Council
From President Bush: The Congressional Medal of Merit
From President Obama: President's Volunteer Service Medal
From San Diego: The Visionary Award for Creating Economic Development
From the Chamber of Commerce: The Extra Mile Award
From ABC TV: The Leadership Award
From U.S. Veterans & Families: Liberty
From Jesus Christ: Purpose & Eternal Life
| | | | | |
| --- | --- | --- | --- | --- |
| | | | | An American Crisis: Veterans' Unemployment — Stand by Them/ How You Can Help/ Solutions: http://amzn.to/Xgvwcp |
Share us on