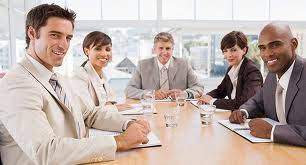 Lynne Tartaglia, the Vice President of Human Resources for Systemax, a multi-billion dollar, Fortune 1000 company shares about the job openings for Tiger Direct, a subsidiary of that company.
Here is a link to Lynne's interview on Friends of Veterans blog talk radio: http://www.blogtalkradio.com/friends-of-us-veterans/2014/06/24/tiger-direct-hiring-seminar 
Tiger Direct is a major electronics and computer retailer. They are looking for people with the right stuff to bring into their company. Lynne is especially looking for motivated US veterans to put into their management training course. She has a son in the Special Forces and appreciates what military trained individuals bring to the table.
On July 19th, at 8AM to 4PM, a Saturday, come to the Tiger Direct corporate offices in Miami, FL. Tiger Direct is presenting a seminar for US veterans to help them with their job search. Cesar Nader a former US Marine Captain, and a renowned transition trainer for veterans, will be presenting his highly regarded seminar to help veterans make a successful and rewarding move from the military world into the civilian world.
Here is a link to let us know that you are going to attend: http://www.eventbrite.com/e/military-veterans-transition-seminar-the-transition-timeline-process-tickets-11964693721
Mark Baird
Share us on