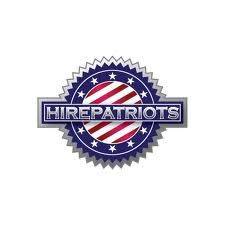 We can help your business achieve its goals. How can we work together?
Do you want to recruit US veterans and/or their spouses? Do you have a service or product to market? Are you building abrand? Are you seeking to retain employees? Do you need to attract more clients? Do you need a competitive edge when vying for contracts?
HirePatriots.com serves US veterans and their families in the USA. HirePatriots.com is a unique and very popular website. It ranks in the top 200,000 websites in world, and in the top 40,000 in America). Our non-profit is Patriotic Hearts (EIN 20-8599179). We offer multiple programs for US veterans and their families. We help thousands of US veterans every year.
Our nation has  a terrible unemployment problem with US veterans that is getting worse. We may have as many as 2,000,000 by 2014. HirePatriots.com provides jobs for them by promoting companies that want to hire them. — But in truth, there are not enough full time jobs to go around. So we encourage US citizens to pitch in and to post One Day Jobs. These are chores and repairs around homes and yards. — It has been very successful and is sweeping the country. – We are providing a nationwide safety net for US veterans composed of civilian-posted One Day jobs!
Join our patriotic movement to honor US veterans and make HirePatriots.com a part of the American fabric that endures for generations! — It is always free to post on HirePatriots.com's One Day Job board. And 100% of what you pay the veteran you hire is theirs. HirePatriots.com is a 100% volunteer organization.
We need funding in order to provide our veteran jobs solution and our other vital programs. Your job postings, banners, blogs, cause marketing and CSR make it possible for us to bring our solution into every state . A million or more US veterans, their families and patriots who hire them will be helped every year!. Become a sponsor. Let your community and your customers know that when they do business with you, they are helping local veterans and the local economy. Use our popular charity and images to show your support of our troops.
How can we work together?
Mark Baird/ mark@hirepatriots.com/760-730-3734
Share us on