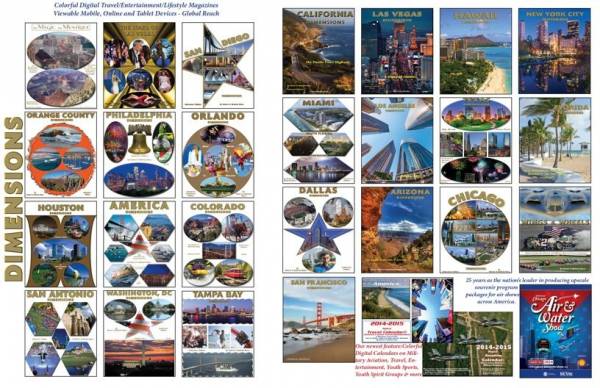 The U.S. Travel Industry has a $2.1 Trillion impact on America's economy, and is continuing to grow. Las Vegas-based 
www.americadimensions.com
 publishes colorful digital Travel/Entertainment/Lifestyle/Sports magazines in major markets across the USA and is expanding to additional new markets nationwide.
We are looking for veterans interested in a part-time sideline income, or retired veterans seeking to bolster their retirement pay. Excellent commission selling advertising in your local magazines as well as promoting fund-raisers and souvenir program packages in your area, using our 25 years of expertise and proven products. This is also a chance to be a voice and a positive influence in your community as Associate Publisher of your market's magazine. If you have a knack for sales/marketing, this is the perfect chance to bolster your earnings with a rewarding project.
No investment. We train you. Act now, while your market is still available.
Contact Robert Macy
Share us on