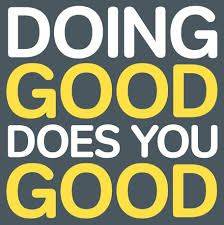 Hello, I am Mark Baird, the founder of Patriotic Hearts, a 501c3 for US veterans and HirePatriots.com, one of the most popular web destinations for job seeking, active and former US military personnel. Our primary mission is to connect the right US veterans with the right companies. We do this in a variety of ways: our job boards, blog, social networks and targeted hiring events. We also offer premier HirePatriots memberships.
We have developed a unique cause marketing strategy that helps businesses recruit veterans and market their company in many ways that go far beyond standard methods. This cause marketing program has won several significant awards: From President Bush, the Congressional Medal of Merit; from President Obama, his National Leadership Medal; and the Visionary Award for Creating Economic Development.
As a member of HirePatriots, you align yourselves to our award winning non-profit. You become a "social enterprise": a business that has a for-profit and a non-profit entity. Having our non-profit status enables you to receive tremendous marketing advantages, particularly free media exposure.
Our Cause Marketing plan starts by creating an Internet platform that combines our popular cause and your business information. There are multiple pictures, links to your corporate site, posts and even videos about your business and your franchise opportunities. We manage and host this site. But you and your team can choose to add or delete information at will.
By synergistically blending information about our nationwide veteran cause and your business on the same site, it produces tremendous free publicity and media. HirePatriots' sponsors receive national and local media regularly. We were just featured in People Magazine; and we have been guests on FOX National Business News and Brian Williams at NBC Nightly News. This kind of PR creates thousands of visitors a month to your customized HirePatriots marketing platform. Your business grows. You are able to fill positions easily with US veterans. And our HirePatriots outreach grows at the same time.
Our outreach has a strong grassroots community program that can be utilized by your business, its branches or franchisees in building their business all across America. It is our free One Day jobs program for a community's local US Military, veterans and their spouses. Residents and businesses can post for free whenever they need an extra hand for a day or two. In Oceanside, CA we have received 40,000 visitors a month with this program.
At your service,
Mark Baird
ceo@hirepatriots.com
760-730-3734
I am the author of An American Crisis: Veterans Unemployment, one of the top 10 business books in America; and, I recently wrote The Patriotic Business Plan: Strategies for Sensational Success. This book is specifically for US businesses that need to recruit US veterans and that want to market themselves as "veteran friendly."
Share us on