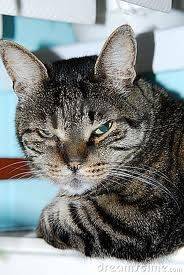 When I got married to my wife, Tori, I spent a year writing a book of poetry for her called "The Breeze of Romance." It contained 100 poems. Here is one about what happened after I met her:
Reformed
Once I was unfaithful
Sneaky
Like a cat on the prowl
My moon-meows to women
Were all deceitful, false, and foul.
I could not resist the attraction
Of the female sexual form.
Responding to the purr of their invisible antennae
Like radar was my norm.
But now I've ceased carousing.
I'm not the tomcat I was before.
Perhaps age has made me wiser;
But the reason is much more.
It never could have happened
Unless we had met by chance.
I still remember the very moment
Your figure held my glance.
You've turned me inside-out.
Tossed that feline out the door.
Now I'm in love
A new creation
Faithful to the core.
Tori and I have sponsored many Military Marriage Retreats for US veterans. And as funds are available, we will continue to host as many as we can afford. They are the very best time of our lives. These 3 day, all expenses paid weekends with young US military married couples are so wonderful for us that I cannot begin to describe. By God's grace, to the best of our knowledge all of these marriages are still together. And because of the immense stress military marriages endure their divorce rate is 20% higher than their civilian peer group.
This is what marriage comes down to: Divorce is never an option! Erase it from your minds. Of course, if there is unrepentant physical abuse or sexual immorality there is no choice. But as long as your partner is sincerely willing to do whatever it takes to change and to keep your marriage and family together then divorce should not even be brought to mind. There are a multitude of practical reasons for me saying this that are proven by experience and history. They are indisputable, but that is for another blog post.
If you need an ear to listen, my wife and I are always available: 760-730-3734.
If you are a counselor and if you are willing to participate in free therapy for military and US veteran couples, please let us know.
Mark & Tori Baird
760-730-3734/ hirepatriots@gmail.com
Post Script: Poetry has made a comeback. Rap has saved this genre of literature. For decades poets spoke in a language that the masses could not comprehend. It was for pretenders and snobs. Now it is the voice of the masses again. Yeah! This does not mean that I like or approve of 'gangsta rap.' But there are many poets that use that mode of poetry that write inspiring and beautiful lyrics too. There are thousands of wonderful young poets today! My church has a young man who reads his poems often.They are Christian rap and he is great!
I became a poet in 5th grade when I wrote my first poem to Elena Hollifield about reaching back and holding her hand as we crossed a stream in the mountain community where we lived. Then in the 7th grade I wrote another poem to Eileen Payson when she broke my heart. After that I began writing prolifically and one of my poems was published every week in our town's newspaper: "The Laguna Beach Post."
After I left home as a young teenager, I performed my poetry on stages across America, mostly in "Beatnik" coffee bars and college campuses. I had an unusual moniker for a poet, particularly for those times, "Poet Boy America!" And instead of Mark, my real name, I called myself "Jarad." (Sounds a lot like "Jar Head.") Almost all of my poems were about patriotism and America, or they were romantic and about love and girls.
Share us on