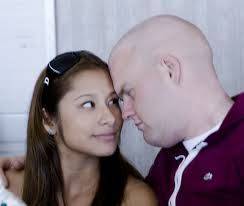 US Military Marriages
US military members and veterans have always suffered the highest rate of divorce. Of the myriad of sacrifices each them makes in service to our country, this is another. During the years 2004 to 2010 our enlisted, combat veterans had a 90% divorce rate! Think of how many people suffered because of each of these marriages that could not stay connected: children, family, friends…
Helping these couples and families to regain the deep love that connects them and to forgive, understand, trust and embrace again is the one of the greatest blessings we can give.
This is a common experience at every retreat: On the first afternoon, when we greet the couples as they sign-in and get the keys to their luxury suite, some of the wives will be bursting with stuffed inside feelings and begin sharing with us right out of the gate: "He never spends time with me anymore. He used to be my best friend. Now, he is either angry at me or ignoring me. He spends all of the time with his military buddies, instead of with me and the kids." — Often their husbands just stand there without any reaction, cold as ice.
This is a key to our retreats: It is not what Tori or I say; it is what the attending couples feel. And the best way for humans to feel is by touch. So we create situations for them to do so unconsciously and naturally. The response is like releasing the gates of a dam. Both of them let go of their hurt and defenses: Tears, smiles, hugs and happiness envelope them, instead.
Another thing we do for our couples to keep their weekend retreat experience alive in their hearts is to do this: During the retreat we have a photographer taking pictures. She is very good at catching people in natural moments and expressing real and true emotion. We give each couple a  portrait of them at the retreat. A selection of the other photos of them circle the portrait inside a picture frame. We ask our couples to hang this in a prominent place in their homes. –Our names and contact info, and those of other counselors at the retreat are on the back of the picture. Whenever needed, they are to contact one of us, anytime, 24/7/365. This has been marvellously effective.
To provide a romantic location and hotel; to prepare their rooms with romantic enticements, to provide professional marriage speakers and counselors, books, workbooks, photos, fine meals and fun activities, plus special gifts for keeping their 3 day experience alive costs $10,000 for a dozen couples. – Do these couples deserve any less?
If you care about saving the marriages and the families of those that volunteer to defend us, our lives, freedoms and prosperity from unimaginable evil; if you want to do something significant for them that really matters, then please make it possible.
Visit PatrioticHearts.org.
Thank you,
Mark & Tori Baird
People Magazine's "Heroes among Us" 
Share us on