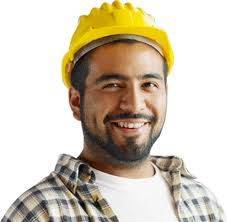 Your mission: Military to civilian transition
Our mission: Getting you there
At TrueBlue, we're looking for the best employees — that's why we put thousands of veterans to work every day. We appreciate your service to our country and can help you make the transition to civilian life.
TrueBlue is the nation's leading provider of blue-collar staffing.  But don't be surprised if you haven't heard of us.  You probably know us better by the individual TrueBlue companies, including Labor Ready and CLP.  Together, we operate in more than 800 locations across the United States, Canada and Puerto Rico.  In 2012, we connected approximately 350,000 people like you to work in the construction, energy, manufacturing, transportation, aviation and services industries.
Labor Ready invented the on-demand business model for temporary help. This gave us access to North America's largest general labor workforce. Because of our expert management of this resource, Labor Ready can immediately respond to your general labor needs.
CLP provides a broad range of skilled tradespeople – from entry-level through Journeymen, to construction customers in the commercial, residential, industrial, energy and institutional sectors. Our services allow business to take on additional projects and meet critical deadlines, even on a "traveling" basis for projects such as plant renovations and shut-downs.
We share your values. At TrueBlue, our values are:
Be true/ Be responsible/ Be respectful/ Be creative/ Be passionate
Does that sound like you?  If so, contact your local branch to see how we can help you get to work.
Share us on