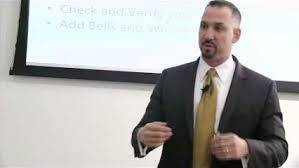 The military mind set and the civilian mind set are not compatible. They are two different worlds. A career in the military is not the same at all as pursuing a career in the civilian world. Plus, the benefits, rewards and opportunities for advancement are not comparable. Finding the right veteran to take a position at a company involves more that fitting a person with the proper qualifications and experience with a job he or she can do. There are several other critical factors to consider and evaluate. – This is the purpose of HirePatriots' one of kind and innovative Military Veteran Career Transition Program or MVCTP.
We can bring 50+ local, transitioning US military members to your company and hold a seminar there. Then we can introduce them to your company, its core values and your HR team. You can start the recruiting process that day, right then and there.
This comprehensive program is the brainchild of Marine Mustang Cesar Nader. A "Mustang" is an officer that began as a Private and then worked himself up through the ranks to become an officer. Cesar spent 10 years as an enlisted Marine. He served two combat tours and became a Gunnery Sergeant before being commissioned as Marine 2nd Lieutenant Logistics Professional. He retired as Captain with almost 21 years of honorable service.
Today, Cesar conducts transitional seminars for HirePatriots. His program is the only one of its kind, and one that best matches HirePatriots' mission to provide real solutions to veterans' unemployment..
HirePatriots' knows what needs to be done to accelerate the hiring of US veterans and keeping them employed. We have been offering this exceptional transition program to companies that seek HirePatriots' help in recruiting US veterans.
Take a giant step in your recruiting today. Contact us: 760-730-3734
Share us on