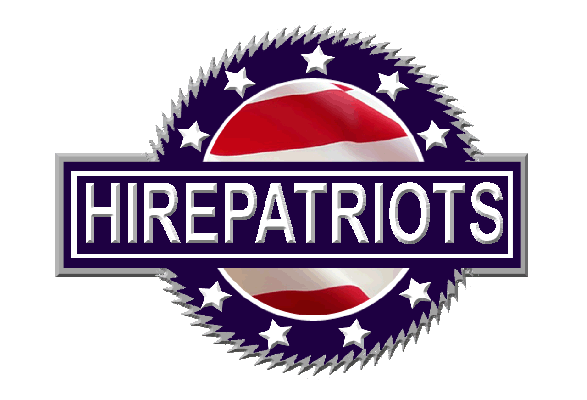 The Transition Timeline Process
MIAMI, Fla., June 18, 2014 – TigerDirect, headquartered in Miami, is sponsoring a one-day seminar that will prepare active duty military for a successful transition into a civilian career.  The seminar will be held on Saturday, July 19, 2014 at TigerDirect's corporate office in Fontainebleau, Florida.  Starting at 8:00am and running until 4:00pm, attendees will learn how to plan, create and execute a successful transition strategy.  The seminar is free and includes a complimentary continental breakfast and lunch.  It is open to all active duty veterans, reservists and job seekers who are transitioning or planning to transition from the military. Seating is limited to the first 150 registrants.
Florida is currently home to over 100,000 active duty, Reservists and National Guard personnel.  Many of these patriots will be exiting active duty service over the next few months and seeking civilian employment.  The transition can be a daunting challenge for many.  The Military Veterans Transition Seminar has been specifically design for these patriots.  Developing an exit strategy, creating a timeline and understanding the transition process are key elements to their success.
Cesar Nader, a former Marine and President/CEO of X Corp Solutions, will share his in-depth knowledge and understanding learned through his own trial and error transition from being a combat hardened Marine into a successful, not so adrenaline pumping, civilian career.  Cesar created the Transition Program he now shares with 1000's of veterans across the country that includes The 6 Phases of the Transition Process.
The day will be broken up into two parts. In the morning, Cesar will talk about "The Transition Timeline," covering a host of things that should be prepared, completed and considered prior to making the decision of "WHEN" to transition.  The afternoon session, "The Transition Process" will walk veterans through all of the elements of a military transition so they can decide "WHAT" they want to do when they separate from the military.
This event is being organized by HirePatriots.com who will provide the materials and a transitioning workbook for each veteran. Provided by HR professionals from around the country, the seminar will include break-out sessions to review and provide feedback and guidance for resumes submitted by veterans. Job interview break-out sessions conducted by actual hiring managers will help veterans learn best practices, how to win the interview, and the Do's and Don't of the job interview.
Event Details
Who: Active duty military, reservists, guard and veteran job seekers
What: Military Veterans Transition Seminar, The Transition Timeline Process
Where: Tiger Direct HQ, 7795 W Flagler St., Miami, FL 33144
When: Saturday, July 19, 2014 from 8:00 AM to 4:30 PM (EDT)
Registration: http://www.eventbrite.com/e/military-veterans-transition-seminar-the-transition-timelineprocess-tickets-11964693721#
About HirePatriots.com
The mission of HirePatriots is to create a nationwide employment safety net for US veterans. So wherever a veteran lives in the US, they can find work every day, with either a One Day, Temporary or Full Time job from the HirePatriots website.
HirePatriots is represented by veteran owned and patriotic businesses across America. Each has their own HirePatriots site and job board for their area. But there are many more states and communities that HirePatriots needs to reach in order to achieve their goal of 100% employment for every willing and able US veteran.
HirePatriots has received the one of the highest civilian honors a US President can bestow from both President Bush and President Obama: The Congressional Medal of Merit, and the Presidents Volunteer Service Medal.
HirePatriots has helped over 500,000 US veterans find employment to date. But there is a lot more work to do. Nearly 50% of current transitioned veterans are taking more than 3 years before finding sustainable employment. This is devastating to them and their families.For more information the media can contact the event organizer direct at:
Contact: Mark Baird, CEO HirePatriots.com & Patriotic Hearts 501 c3 non-profit
Phone: 760-730-3734
Email: transition@hirepatriots.com
Share us on