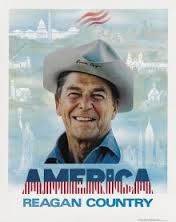 I did not agree with President Reagan all of the time. His ultra conservative views sometimes seemed uncaring. But he was a man of principles. And he was a true man of faith in God. He followed his conscience and he did his best. He loved America more than anything else besides God. And his warnings in this video still resound today.
I love this video. I love this President. Oh for another President like Ronald Reagan to guide us.
"Our Constitution was not written to protect us from principles of faith; but, to protect us from government tyranny over our faith."
"We should be careful when we say that God is on our side that we are sure we are on God's side."
"Within this Bible are all of the answers to all of the problems that we face today.
"
Share us on