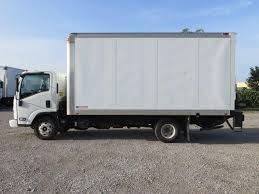 HirePatriots has created a program called Veterans Green Projects. It has exploded far more rapidly than anyone expected. We collect e-waste that is donated to our non-profit. With this electronic discarded equipment and computers etc. we are able to employ US veterans in a variety of capacities: collection, sorting, dismantling, repairs,recycling and disposal. It all begins with having a truck. We are renting trucks now, but that severely reduces the funds we have to hire veterans. — Can you help?
We are looking for a person or company to donate a truck, however we have a limited budget and can afford a monthly payment if a straight out donation cannot be found.
We need a 16 or 22 ft. truck similar to the one in this picture. Basically, we are looking for a truck with a mechanical lift gate so that pallets can be moved on and off the truck.
Please contact Veterans Green Projects Logistic Manager, Michael Sheppard, if you can provide this truck so that we can hire more US veterans.   mike.s@veteransgreenprojects.org
Our warehouse: 
Work for Veterans: 
Thank you,
Mark Baird
Share us on