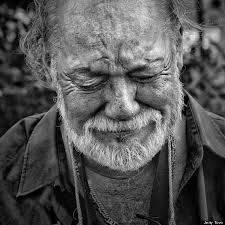 A tsunami of homeless veterans is on the way
Perhaps the most critical issue facing US veterans right now is homelessness. Currently, 69 % of our homeless veterans are over the age of 31. But over 1,400,000 other US veterans are at risk of homelessness due to poverty, lack of support networks, and dismal living conditions in overcrowded or substandard housing. This is worsening quickly with the current 1.2 million man reduction of our Armed Forces going on right now. A tsunami of homeless veterans is on the way. It is inevitable. And if the economy worsens, it will be a disaster.
Unlike the majority of civilian homeless who suffer from severe alcoholism, drug abuse, and mental illness, this is not the case with most military veterans. Their issues are primarily not being able to find sustainable employment; divorce and the financial ruin it brings, as well as its mental anguish and stress; and then the depression that often afflicts combat warriors and its debilitating effects, including suicide.
HirePatriots has begun a new program to help remedy this crisis. Just as we have created innovative models to address US veteran unemployment, PTSD, entrepreneurism and marriages, we are now developing a program to address veteran homeless too.
If you have not been homeless before then you probably do not know the deeper issues of being homeless, other than the obvious: lack of housing, food and employment. But the deepest cut of severe poverty and the inability to support yourself or your family is felt within. Everyone you know and strangers passing by look at you, speak to you and treat you as if you had an infectious plague. Your self-respect plummets so low that death often seems preferable to life. Deep depression sets in so heavily that it crushes your spirit.
HirePatriots' homeless ministry focuses on lifting up, edifying, strengthening, encouraging, love, friendship and community. We feed both the outer and the inner person. We supply food, clothes and shelter; but keeping them barely going from day to day is not our purpose. We provide jobs, training, counseling, fellowship and community.  And for those that want to listen, we share faith in God.
Our purpose is transformation, renewal, resurrection. The light that went out within them, we reignite. We meet for food and fellowship in the multipurpose room, downstairs at the First Christian Church of Oceanside. We serve the 3rd largest population of US veterans in the country, San Diego. Our large facility is usually full to the brim.
This ministry is made possible by the charitable contributions. We also accept functioning cars, RVs and trailers, which we fix up and give to those in our ministry that are ready to take on that responsibility.
Our non-profit is called Patriotic Hearts (EIN 20-8599179). You can contribute HERE.                       
Mark Baird
760-730-3734
Share us on