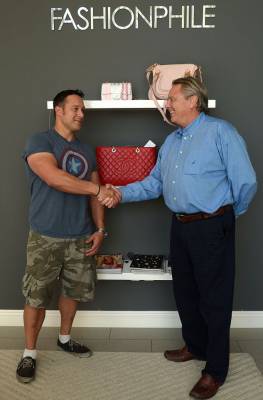 US Military Maintenance is a business created for veterans that want to be business owners and that are committed to hiring other US veterans. "Who knows how to clean better than someone who has gone through boot camp or that has had to keep their rifle ready in a sand storm?" says Mark Baird, the founder of Patriotic Hearts, a 501c3 charity that provides HirePatriots.com, a job board for companies and residents to hire local US military, veterans and their spouses.
US Military Maintenance offers  businesses the full range of commercial cleaning services. "It is a great way to give back to those that have already given so much to us." Says Steven Davis of Fashionphile in Carlsbad.
US Military Maintenance is a program of Patriotic Hearts. Veterans in 5 other states have already started their own USMM businesses too. Mark Baird, is mentoring these veterans. He provides them with everything they need to get started. "We also build them a website, market them and help find them new accounts."  He says.
To inquire about participating in the US Military Maintenance program call 760-730-3734 or write USMM@hirepatriots.com.
Share us on