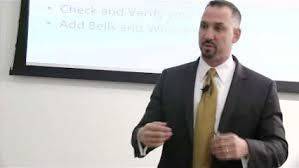 HirePatriots has launched a new, great and innovative program for US veterans that is exploding across the America: Military Veteran Transition Seminars.
We are helping companies fill their open positions with qualified US veterans, in a much faster and economical way. — Systemax, a Fortune 500 company, is sponsoring a seminar at its Tiger Direct corporate location in Miami. They want to hire US veterans to fill their positions. –Bringing our seminar to their location makes it much easier and cost effective for this company to meet, interview and hire the veterans it needs. – This is a day-long event that includes breakfast and lunch.
Companies love this idea! We already have several requests from other companies to host these seminars for them, at or nearby their corporate locations.
Our next Military Veteran Transition Seminars will be held in San Antonio, San Diego, North Carolina and Virginia. More are being scheduled every week. Some of these events are being hosted by 4-5 companies. They will each get an opportunity to present and meet with our attending veterans. We always seek to have a minimum of 50 veterans at each event, sometime as many as 350 have shown up.
These seminars provide very valuable advice and direction for job seeking veterans. It is a thorough and accelerated program that prepares a straight path for the attendees to follow in order to find the right career for themselves. Whether a veteran is hired at these events or not, it will be an experience that will greatly improve their job search.
The companies hosting these events develop a relationship with the veteran and military community through these seminars that enhances their reputation as a 'military friendly' company. The veterans that they serve at these events will remember their effort and recommend these companies to other veterans. They also receive tremendous press and publicity for their involvement.
These teaching events are the brain-child of Captain Cesar Nader. He was a contributing author of my book: An American Crisis Veterans Unemployment. And I have written about his seminars for transitioning in my upcoming book: The Patriotic Business Plan.
Cesar Nader, a former Marine Captain, is a successful government contractor who devotes hundreds of hours a year to teach US veterans his keys to a successful transition. These seminars have been held in many states and they are praised and recommended by the veterans that attend.
If you are a US veteran that wants to attend our next seminar on July 19, in Miami, sign up here: http://www.eventbrite.com/e/military-veterans-transition-seminar-the-transition-timeline-process-tickets-11964693721
If you are company that wants to host one of our seminars, please contact us at 760-730-3734.
At your service,
Mark Baird
CEO: HirePatriots.com
Chairman: Patriotic Hearts
mark@hirepatriots.com
760-730-3734
People Magazine's Heroes Among Us
Hon. Chairman: CA Economic Council
Past Secretary: United Veterans Council
From President Bush: The Congressional Medal of Merit
From President Obama: President's Volunteer Service Medal
From San Diego: The Visionary Award for Creating Economic Development
From the Chamber of Commerce: The Extra Mile Award
From ABC TV: The Leadership Award
From U.S. Veterans & Families: Liberty
Author: An American Crisis: Veterans' Unemployment
Author: The Patriotic Business Plan: Strategies for Sensational Success
Share us on