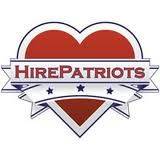 Let us introduce ourselves.  I am William Radcliffe and my wife and assistant is Bonnie Radcliffe.  We have known Mark and Tori Baird for years and are assisting them in promoting Hirepatriots.com at the North Base of Camp Pendleton.
Law Offices of William Radcliffe is pleased that we can help our Marines at Camp Pendleton.  You can read our story at HirePatriots.com (click on Businesses).
Law Offices of William Radcliffe offers great prices, personal service, and 29 years of experience and handles Bankruptcy and Family Law Matters.
We have offices in San Clemente and Chino, and can even come to your home.
We are looking forward to serving our Marines.
Please give us a call at 949 388-7792.
Share us on