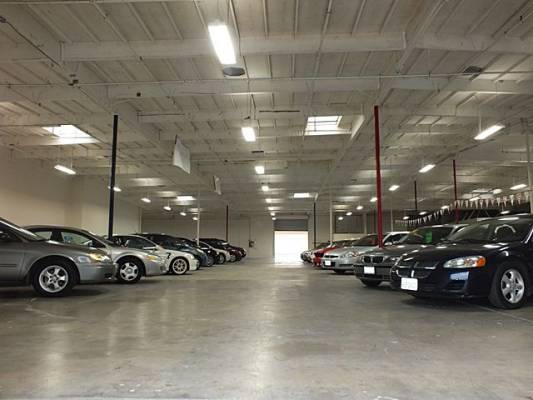 New San Diego Military Events Center
This immaculate and spacious showroom easily converts into a great event venue for concerts, clubs, chambers, car shows, job fairs and business expos. A huge banner hangs across the second story of the building that says, "San Diego Military Events Center." Ample parking surrounds the facility and street parking is free and plentiful. This facility is across the street from the main entrance to MCAS Miramar.
HirePatriots is holding its annual 9/11 Job Fair & Business Expo at this location in memory of those who gave their lives on that date and since for our country. For more information about this event just click HERE.
Doug Bishop, the owner of Military Auto and this beautiful 30,000 square foot center, has been dedicated to assisting San Diego's military members for more than a decade. In addition to his support of local base events and providing a lounge and recreation room for troops to use to unwind and have fun, Doug also founded Toys for Troops, a year round donation drive especially for military families with new born children to age 2. This has been a tremendous help to many military families.
To contact the Military Events Center to reserve space for your event call 858-831-7887. Or visit their website:www.SanDiegoMilitaryEvents.com
Share us on