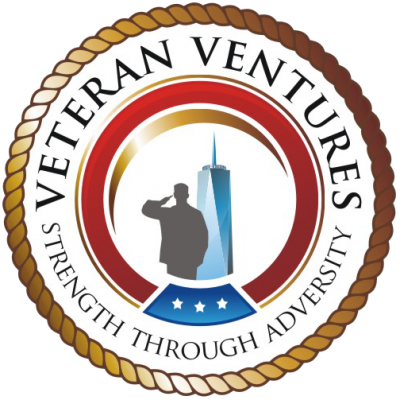 Veteran Ventures ~ Strength Through Adversity
Transitioning Veterans to Entrepreneurs and Supporting Veteran Business Professionals.
 
Veteran Ventures is a community for veterans to network and learn about business and entrepreneurism. While everyone can participate and learn more about business in our forums, we also provide special entrepreneurial education to our veteran students. As our students progress through the course, users can stay updated with their progress in the forums and social media. When these vets reach graduation they enter a competition where the winner will be selected for start-up funding. Their experience will be recorded and presented through social media so you can follow their journey.
Veteran Ventures introduces a new spin on what veterans can do to help each other. With our "Save a VOB" program, anyone nationwide can nominate deserving veteran owned businesses (VOB) for rescue and support. When a VOB is selected, Veteran Ventures will assemble a team to work on restructuring the company for success while the veteran owner becomes a student. Their experience will be recorded and presented through social media so you can follow their journey. Veteran Ventures is a nonprofit organization designed to directly combat the high unemployment rate of veterans through entrepreneurial education and a supporting network. Veteran Ventures plans to facilitate a network consisting of other like-minded organizations, veterans, program graduates, civilians, educators, and community leaders that will provide resources for everyone involved. Veteran Ventures hopes to stabilize the mental health and financial health of our veterans, educate our veterans in entrepreneurship, and partner the veteran with an experienced mentor to guide this transition to a becoming a successful business owner. The best part of Veteran Ventures is the Community; YOU are the added value. You play the biggest role. As a user of our website, you can learn and grow alongside our veterans.
A special educational package will be made available for a cost to all civilians, so they may also participate in the same program our vets do. With, in-your-face transparency, you as a supporter or investor can see your dollars at work and even participate in the quality of service provided with your dollars. Not only can you see your money at work, follow the progress, and get education, but you also gain the opportunity to network with very smart business minded individuals. The opportunities for you are endless. You may find prospective employees, business partners, investment opportunities, or veterans who may have use for your services. You may volunteer to be a mentor and even be on our special team when we come to your town for a rescue, building yet another business relationship with someone you have been following. Your support or donation helps everyone involved, so you are investing in yourself also. This is one of the very few places where you can donate money for a great cause and wind up helping yourself in the process. For the first time, we all have an opportunity to REALLY support our troop. This is tangible and visible. No secrets no hiding, no wondering what your money was used for, it will all be evident and visible. If you would like to see for yourself, please visit us at www.VeteranVentures.org Let everyone know what we are doing spread the word and share us to your friends. Let's get our veterans back to work.
Charles Berry Chief Executive Officer
Veteran Ventures
P.O. Box 61268
Palm Bay FL, 32906-1268
321-345-VETS (8387)
Please take a moment to look around:
Share us on