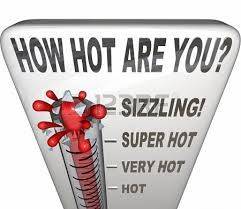 This post is about how we explode your business and help veterans at the same time.
My non-profit works with veteran owned businesses in a very powerful and unique way. First, let me preface my proposal with a bit of information about HirePatriots.com. Then I will show you how we transfer our success to you and your business.
My wife and I live in Oceanside, CA, next to Camp Pendleton Marine Base. In 2005 a Marine who had just returned home that day from Iraq knocked on our door. He came home to find that his wife had been laid off several months before his return and now their utilities were turned off. They had two small children. So when I opened my door this combat veteran asked me if there was any kind of work that he could do around my home or yard to earn enough to get his heat and lights turned back on. I found some things for him to do and then made sure that he had enough to pay those bills. It made me feel great! And I know he was happy too.
I figured that there must be more Marines that could use some extra money beside my neighbor. So I paid a web company to build me a free job board that local residents and businesses could use when they need an extra hand to help with chores, deliveries, hauling, repairs for a day or two.  It was called HireMarines.com. It took off like a rocket! It was amazing. I started getting 10,000+ visitors to the site every month. And 9 years later it is still shooting straight up.
Here is a quick snapshot of what has happened to us in our city and state after launching that website:
Received overwhelming TV News coverage on all major networks
Invited to be a regular guest on several radio Talk shows
Asked to speak at numerous community clubs and organizations
Voted Number 1 News story of the year by area's largest newspaper
Awarded the "Visionary Award" for "Creating Economic Development"
Appointed 'Honorary Chairman' of the California Economic Council
Presented with the "Extra Mile Award" by  Chamber of Commerce
Granted $90,000 by San Diego County Supervisors to hold job fairs
Selected as the Secretary for the United Veterans Council
Received letters of Appreciation from many city, county and state elected officials
Developed huge database of companies and veterans who visited HireMarines.com
Received the Congressional Medal of Merit from President G.W. Bush
Website ranked in top 1% of all US and global websites
Assisted thousands of local active duty and transitioned veterans
As the Marines and sailors in our town are discharged and return home they often call and ask if we have HirePatriots in their area. During the time it takes for them to get resettled and to find a job they want to earn money in their community like they did here. So this is what I do to spread this great resource all across America:
I seek out a veteran owned or patriotic business, school or organization  and give them their own HirePatriots website. Then my wife and I coach them how to get it started where they live, just like we have here in Oceanside. We combine your business with our popular cause on a website that serves the veterans, residents and businesses in your region for free.  The tremendous appreciation you will receive will explode your business unlike anyother traditional method. And you will be helping thousands of people every month.
That is my proposal. I hope that you are interested in hearing more. Here are some links you might view.
Share us on