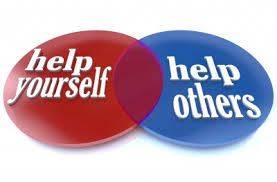 HirePatriots.com lists jobs for veterans that are posted by local residents. These jobs are chores and repairs that people hire veterans to do for them around their homes and yards. It is a simple way for US citizens to support and to thank their local US military, both active and discharged. Painting, landscaping, hauling, cleaning, repairs, caretaking, are examples of typical jobs.
Many thousands of US veterans have been helped while in the military and out with these One Day jobs. It is a great way to earn some extra money when needed. But some veterans do this full time and earn thousands of dollars a month. – People Magazine featured HirePatriots.com in its April 1, 2013 issue and told the example of HirePatriots assisted a San Diego Navy Petty officer and his family, who were having difficulty with homelessness because of the cost of paying the hospital bills for their son that has cancer.
This is how it works: When residents need an extra hand with things to do, they go to HirePatriots.com and click the big, blue One Day Jobs tab. They say what town they live in, when they want the work done, how much they will pay and then leave their phone number or email address. This is a free job board.
When veterans or their spouses need to earn extra income, they reply to one of these ads. They show up on time, are clean cut, stand straight, and often answer every request with "Sir, yes sir!" or "Ma'am, yes ma'am." Then they work harder than civilians have ever seen. – This really impresses a lot of people. It also polishes the public image of US veterans and stimulates patriotism among the populace.
The average that people pay depends upon their ability to do so. Widows on a fixed, paltry income may only be able to pay $8 an hour. (The reward in helping them is much more than the money earned.)  Those who are more fortunate may pay $25 an hour or more. The average is around $12 an hour. But the value of taking these jobs and making these connections is far greater.
Many of the people that hire these veterans become good friends of them. They find more work for them by telling their friends and neighbors. They give gifts on birthdays and Christmas, invite them to Thanksgiving, attend weddings and baptisms. And when their veterans are looking for full time work, having a network of friends to help is always a big boost!– This free program truly connects a community with its US military, veterans and their spouses in a simple but profound way.
It is the mission of HirePatriots.com to establish its free, local One Day job board in communities all across America, especially wherever a large US military base or a significant veteran population resides.
HirePatriots provides local, customized HirePatriots.com chapter websites to companies, churches, schools, organizations and communities willing to participate in letting the people and veterans in their area know about their One Day job board. – We even provide a step-by-step book to follow for those eager to get this program going in their location: The Patriotic Business Plan: Strategies for Sensational Success.
Please visit HirePatriots.com. Post a full time job on our Careers job board, or a One Day job; find a job, read our blogs, subscribe, join our social networks. And please write us and let us know what you think about HirePatriots. Let us know if it is OK for us to publish what you say and refer you to any TV, radio or newspaper that may want to hear what you have to say too.
Mark Baird
HirePatriots
760-730-3734
Share us on