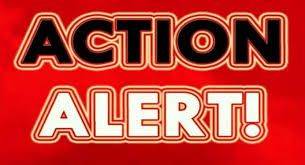 HirePatriots Virtual Career Fair
July 24, 2014 – 1 PM to 4 PM EST
This online career fair will connect your company with top talent Hire Patriots' vast community of professionals, from all sectors and all career stages.
This is a unique opportunity to recruit members of Hire Patriots from the comfort of your home or office.
How the Event will Work
At the event you be represented via a fully customized virtual booth, complete with your open positions and other information about your organization (including video if desired). During the live event you will receive up to 4 spots for recruiters or members of your team to engage in one-on-one chats with highly qualified candidates. Candidates will form a queue at your online booth and you will interact with them one after another from your computer. You will be able to rate your interactions and record notes about each candidate to facilitate easy scheduling of follow up interviews with the best candidates you meet.  You will also receive the resumes of all job seeker attendees.
Who Should Attend
Employers nationwide seeking to diversify their organization through connecting with qualified Patriots.
Employers seeking to hire top talent from the vast community of patriots who have served our country.
Employers wishing to enhance their brand by building diverse, inclusive teams
Click here to find out more and to register:https://www.brazenconnect.com/event/hirepatriots_july_2014/employer
Share us on