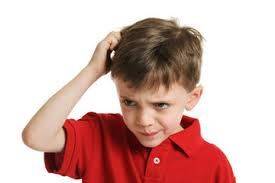 Bill Gates,
If you care about children so much, as you like to profess and pay to have your P.R. department to publicize, then why are you single-handedly destroying English grammar and our children's ability to write correctly? Your Word grammar and spell check is completely riddled with massive amounts of errors. And no corrections have been made since its release. I have been a school teacher for over 30 years. Even an abacus could not count the number of times I have had to argue with students about what is actually proper spelling and sentence construction because your Word check said something erroneous. Why won't you spend some money to correct the serious damage you have done to current and future generations of your native tongue? It has been over a decade of confusion that you have inflicted upon this generation. Isn't it time to stop? Please become a responsible CEO and human being!
You have gone through many years of incessant lawsuits. It hurt your public image. You started a foundation and gave millions away to a charities to show people that you care about others, especially children. But how could this possibly be true when you also have carelessly damaged millions of US children? You have hurt untold numbers of children in our own country, seriously interfering with their ability to communicate effectively in our own language? Until you correct the voluminous errors in your own program, you can never claim to care about the literacy of American children.
My intention is not to defame you, Bill Gates. My hope is to sting your conscience and prompt you to act and correct your errors and save future generations of English speaking children and adults from complete confusion about English spelling, grammar and sentence construction.
One of the many sayings that US veterans live by and that I love to quote is: "You can Talk the Talk; but, can you Walk the Walk?"
————————–
Help American and all English speaking children now and in future generations. Write Bill Gates and ask him to be a responsible CEO, citizen and patriot. Forward him my blog post:  billg@microsoft.com 
Mark Baird
Share us on