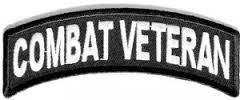 As combat veterans after our tour of duty, we came "Home." The only thing about coming "Home" is it doesn't feel quite the same. A lot has changed, and so have I. For me, I did not fit in like I used to. People said they could "understand" what I went through, but…how could they?
Oh, I survived and I did well in some areas of life, for the most part.  However, there were experiences and feelings I was still carrying around.  In my time, they called it "shell-shock." They call it something different today (PTSD). I saw doctors and I got what they said.  I even understood it.  But knowing why I felt the way I feel and understanding why I experience things the way I do, made no difference.  It still impacted me.  Even the drugs they gave me just covered it up, but it was still there. Then I enrolled in this workshop that completely altered my life.  I was finally completely "Home."  I was at peace and empowered to create my life free from the constraints of the past.
I want you to join me for this workshop on Saturday, September 26th from 9a.m. to 5p.m. with lunch provided, at the Encinitas Community Center, 1140 Oakcrest Park Drive, Encinitas, CA 92024. This workshop is designed especially for you, combat veterans. It is free of charge and it is priceless, I promise.
But you must register. That means filling out a form. There are only 26 seats available to combat veterans. If you are a mental health professional or counselor working with combat veterans, you are encouraged to attend as an observer.
The intention and purpose of this workshop is for combat veterans to feel free from the past, to create new possibilities for the future, and be at peace and "Home" at last.
Sincerely,
Jan W. McHenry, Workshop Leader
Vietnam Veteran, USMC
For registration, please contact:
Jerry Anderson, Vietnam Veteran, USMC
janderson@headlinegraphics.com or 760-497-0211
Share us on