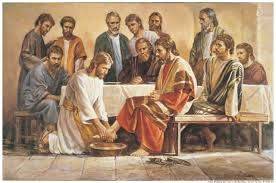 My wife and I began HirePatriots and our non-profit Patriotic Hearts 10 years ago. Since then well over 100,000 US military veterans and their families have been helped in a variety of ways through our unique outreach. But it has required tremendous financial sacrifice to do so and unending labor. We have forfeited all of our worldly possessions, but we have gained so much more from heavenly realms.
Tori and I are carrying on and trusting Jesus to provide, as he always does. God is faithful. We hope that He uses our perseverance to amaze people. Perhaps our lives will show them how with just a little mustard seed of faith we can find strength for each day if we accept and believe that Jesus Christ is the risen Son of God. It is amazing how God uses us despite our meager circumstances.
We are being flown to Miami Florida this month to present to the top executives at the corporate office of a major corporation.  Then we are being hosted by the SC&R Foundation at their convention in Boca Raton. And my new book is about to be published by a major publisher. (I am almost finished.)  And I am being interviewed on a huge Christian radio station next week. — Isn't God amazing?! And look at all the members we have on our 
new HirePatriots map
! — In Corinthians it says how he uses unexpected people like us to "confound the wise." It confounds us too!
We do all of this because our commission from God is to share his love with others. We want to get enough people to come to HirePatriots and to read my blogs and to see me on TV, radio and newspapers so that, ultimately, I can share Jesus Christ with them! I attract the military and the residents and the recruiters and companies and Facebook friends and Twitter people and LinkedIn people to respect me for my advocacy of the US military and veterans. (God called me to do so.) Then every once in awhile I write a sermon.
What God uses us to do for others, hopefully, will encourage them to have faith in God too. And we hope that what we do inspires others to do good also. And we hope that HirePatriots can help as many US military, veterans and other people as possible in order to share God's love for them. This is mine and Tori's Christian service.
Mark Baird
Share us on