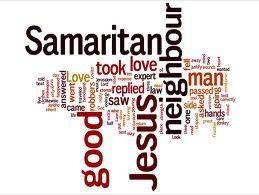 The entire continent of Europe is in complete upheaval and revolution right now. Primarily, it is a war between the Haves and Have Not's. 50% of European youth have never had a job, and the prospect of ever earning income is getting bleaker everyday. There are three groups. The Establishment is crumbling. They cannot control their populace. Law and order is not possible with so much of their population rioting against them. Their citizens fill their streets and that results in immense violence, burning, looting and destruction. Another group and the most frightening of all are the New Nazis. They are fascists that are extreme "nationalist." They blame all of their troubles on immigrants. They distribute Nazi literature written by the leaders of that Satanic regime. And they savagely beat anyone that is not ethnically a pure citizen of their nation's originating race. The police in these nations have aligned themselves with these thugs and often participate in these beatings too. Then there are the Anarchists that just destroy and burn. They seek the destruction of all authority, government and rule of order. Their hope is that by destroying everything perhaps something better will take its place. And everyday these groups clash violently in the streets. There are riots happening all across Europe. That entire continent and their economies and governments are on the verge of collapse. And the rate of speed of their fall is increasing. Historians liken it to after WWI in Germany. The immense hardships of that populace, the many millions of unemployed, the disparity of wealth, and the inability of their governments to remedy the situation are exactly the circumstances that made a dictator like Hitler and his reign of terror possible.
All over the world we are seeing this happen. America is a rare exception. But we must not take this for granted. The other major powers of India, China, Russia and the Middle East are also in crisis. The truth is, the global economy is crashing. The peace and security of the world is in shambles. We are an island in the storm. But a tsunami is coming.
I am not like Chicken Little running around screaming "the sky is falling!" I am not sharing this hard truth to frighten people. There is an answer, a solution and a way out.
The typical human reaction to these troubles is to become self-protective. "I am going to get mine before anyone else does," is the motto of most. And it seems that the rich and powerful everywhere are practicing this. And governments are printing money that is just worthless paper with nothing to support it. That is why gold has skyrocketed. No one is thinking about their neighbor. Instead, the people capable of doing so are hoarding all the wealth they can get in preparation when everyone else has nothing. This thinking is absurd. Without functioning economies gold is worthless too.
So what will it take to turn this tide? Is there any hope? Where is the exit from this nightmare? — Stop thinking about your needs, or the ideology of your particular group. Consider the whole. Fragmenting into violent factions will never solve this. Becoming self-centered and concerned only about your own needs and wants will not work.
I have found peace in the midst of this cataclysmic upheaval. None of the things and circumstances I have mentioned worries me, because I have returned to the faith of our fathers. I have turned to the God of the Bible and put my trust in Him. But it is not a faith without deeds. It is a daily commitment to love others because God loves me. Just as Jesus came not to be served, but to serve others, I do too.
Jehovah says in Isaiah "I am the Lord, there is no other. I am who creates the light and makes the darkness. I am the one who sends good times and bad times… I the Lord created the heavens and the earth and put everything in place. I made the world to be lived in and enjoyed, not to be a place of destitution and chaos." And then he comforts those that believe this: "Do not be afraid, for I am with you… When you go through deep waters and great trouble, I will be with you. When you go through rivers of difficulty, you will not drown! When you walk through the fire of oppression, you will not be burned up; the flames will not consume you. For I am the Lord, your God, the Holy One of Israel, your Savior."
But God also requires for us to act in order to find this peace. "Free those who are wrongly imprisoned. Stop oppressing those that work for you. Treat them fairly and pay them an honest wage. Share your food with the hungry. Welcome the poor into your homes. Give clothes to those that need them. Help those in trouble."
God promises that "If you do these things then your salvation will come like the dawn. Yes, your healing will come quickly."
Please join me in saving America. It begins with honoring God in everything we do. Don't follow your own selfish thoughts and desires. Give your whole body, mind, heart and soul to the only One who can give us peace and prosperity.  – The sure way of knowing if you have done this is when you give up your life and live for others instead.
Patriotic Hearts and HirePatriots are dedicated to this purpose. Please volunteer. We can do this together.
Mark Baird
If you can make a donation, please do and we will extend your gift to others in need. Click HERE.
Share us on