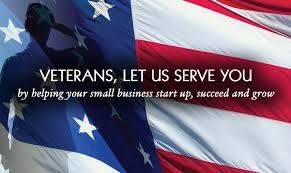 US Military Maintenance is a program of HirePatriots. Our purpose is to create US veteran business owners who will hire more US veterans. You own your US Military Maintenance company. You make the decisions. We offer a mentor program, equipment, website, accounts, business cards, shirts, bid sheets and contracts. But you make the decisions. Unlike franchises, we do not have a lot of rules, make threats about repossessing equipment or levy fines. We offer full business ownership.
We ask you to use the name US Military Maintenance because we are able to market you and all of the US veterans across America at the same time when you use the same name. We have created USMilitaryMaintenance.com. It has a map of all of our US Military Maintenance business owners. Companies contacts us and ask for their local USMM veterans to contact them to clean their business.
We have created a unique marketing plan that has been developed over several years and proven to be sensationally effect. It will rise you above all of your competition and set you apart as the dominating maintenance service in your area.
We have 3 rules: 1) Do outstanding work. If we continue to get complaints about a USMM owner we retain the right to disassociate with them. 2) Hire US veterans. You may have a crew comprised of family and friends; but, one US veteran or more should be a part of every crew, if possible. 3) Make monthly donations to Patriotic Hearts, our 501c3 non-profit, so that we can continue to assist more US veterans.
You own the accounts you get and service. We take no claim on them. However, the accounts that we find and give to you revert back to us if you leave US Military Maintenance. That way we can give them to the US veteran that takes your place.
I have built janitorial businesses for over 40 years. It is a great lifestyle that gives you loads of money and free time, if you do it right. I will show you how.
Mark Baird
760-730-3734
Share us on