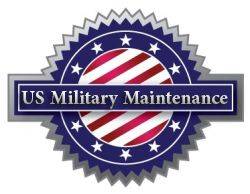 This is not a franchise. This is total new business ownership offered by an award winning non-profit to entrepreneurial US veterans.
US Military Maintenance is our non-profit's effort to make US veterans successful business owners. It generates a great income and creates jobs for local US military, veterans and their spouses. We teach these entrepreneurs everything they need to know. They each receive their own HirePatriots.com website and job board with their business featured on it. We also provide the cleaning equipment, bid sheets, agreements, biz cards, uniforms, invoices, agreements, and training. Plus, we show them the 7 ways to get new accounts, including the scripts, letters, press releases, media requests, speaking opportunities, and much more. We also search for new accounts for them. We have even written a step-by-step book for them to follow in order to dominate your local market: The Patriotic Business Plan: Strategies for Sensational Success
USMM business owners are responsible for their own liability insurance, business license and costs incurred in providing the equipment, uniforms and marketing material they need to get going. All of this can be done for under $2800. Then they are completely ready to open business and earn a fantastic income while also employing fellow US veterans.
In return for getting these USMM business started and showing them how to dominate their market, we ask for a commitment to make Patriotic Hearts their veteran charity and to make monthly donations to it, so that we can continue to help over 100,000 US military and veterans every year, as we have done for 11 years so far.
Let's talk by phone. Send me an email and set an appointment.
At your service,
Mark Baird
ceo@hirepatriots.com
760-730-3734
People Magazine's "Hero among Us" 
From President Bush: The Congressional Medal of Merit
from President Obama: President's National Leadership Medal
Share us on