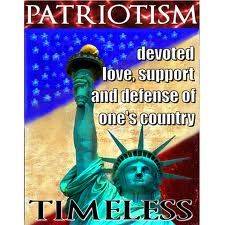 Patriotic Hearts is a 501c3 non-profit (EIN 20-8599179). We provide several free programs for US veterans and their families. We hold Welcome Home parties for returning Battalions and their families, host marriage retreats, put on job fairs, provide transitional training, counseling, mentoring and more. All of these programs are critical for thousands of veterans in order to recover from combat and to return to the civilian world successfully. But our most popular and perhaps most important program is HirePatriots.com.
HirePatriots.com is a unique job board. In addition to full time job postings, we also have One Day jobs that are posted by US residents that want help with chores and repairs around their homes and yards. This is a one-of-a-kind job board that is far more important than it seems.
Many of our US troops, especially E-5 and below, suffer immense financial hardship. They must get government food assistance that includes surplus cheese, dried milk and bread in order to feed themselves. And when they get out of the military it often gets worse. The average US veteran will take 5 years before they can catch up with their civilian peers. During that period they may work 3 jobs a day, so much that they never see their families, just to keep their heads above water. And right now, we have about 700,000 unemployed 9-11 veterans. Plus, in 2014, the government is pushing out 1.3 million current military personnel. — HirePatriots.com and the jobs that civilians post for them is often their only means of employment. Here are some comments from veterans and civilians who use this program: Click HERE
Our mission is to expand our HirePatriots and Patriotic Hearts programs across the United States. We already have leaders and sites in 38 states. We provide a local HirePatriots.com website, job board and blog to businesses that sponsor our effort. These companies also receive banners on our site and local media attention.
If you would like to assist the US veterans in your area in a critically important way, contact us today.
Mark Baird
CEO: HirePatriots.com
Chairman: Patriotic Hearts
760-730-3734
Share us on