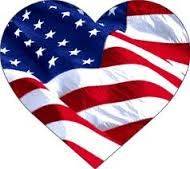 Patriotic Hearts' mission is to provide essential services and assistance to US veterans and their families, and to educate the US citizenry about their valiant sacrifices and value to our nation. Patriotic Hearts is a tax-exempt 501(c) 3 non-profit (EIN 20-8599179) that is supported largely by charitable contributions. It is in "good standing" with the IRS.
We began as a response to a Marine who returned from Iraq to discover his wife and two small children living without utilities, due to his wife being laid off while he was deployed. He knocked on our founders' door and asked: "Sir, Ma'am, I need to earn some money right away to get the electric and gas turned on in my home for my family. Do you have any work that I can do for you right now around your home or yard?"
The first program of Patriotic Hearts was a site called HireMarines.com. That became HirePatriots.com. Our first job board was a One Day job board that residents in San Diego used to hire local Marines, corpsmen and sailors. It was a sensation and received several prestigious awards for the benefit it brought to US veterans, as well as to San Diego's communities and economy. Since, we have expanded this program across America, and we will continue to do so with your participation.
Our U.S. military, particularly the lower and mid-range enlisted and their families, often endure extreme financial stress, coupled with multiple, lengthy deployments and the rigors of military life. And our transitioning veterans often take years before catching up with their civilian peers and securing sustainable employment. This lengthy financial stress takes its toll. Too often it means that a veteran also loses his family as a part of his or her sacrifice to our country.
In response to this burgeoning crisis, Patriotic Hearts has developed several free programs. — In recognition of our vital programs President Bush presented us with his "Congressional Medal of Merit." And President Obama awarded us the "Presidents Volunteer Service Medal.
Programs Provided by Patriotic Hearts:
HirePatriots.com Job Board
Transitional Preparedness Program
Work Ready Hiring Events
Vet-Entrepreneur Mentoring
Military Marriage Enrichment Retreats
Financial Wellness Training
Career & Personal Counseling
Community Service Chapters
School Kids Program
PMP Certification Training
US Military Maintenance Biz Ops
HirePatriots.com: This is our most popular program. It creates daily and vocational opportunities for U.S. military: Active duty, Reserves, Guard, veterans and their spouses. This is a free job board for residents and businesses to hire their local military, veterans and their spouses. We currently have HirePatriots websites in multiple areas of the U.S. This popular program is quickly spreading into every state with the collaboration of veteran owned and patriotic businesses, passionate volunteers, and schools. — The goal of the HirePatriots program is to establish HirePatriots job boards in all 50 states, near every active US military base and throughout every region. This will enable us to assist hundreds of thousands of U.S. Military: Active duty, Reserves, Guard, veterans and their spouses every year.
One Day Jobs: HirePatriots is an entirely unique and free national outreach. It provides a One Day job board for our U.S. military, veterans and their spouses. These are jobs posted primarily by patriotic U.S. residents who want a nearby G.I. or veteran to come to their home and help them with chores. Here is a link to this job board. Click HERE.
One Day jobs fill a critical need for transitioning troops and veterans HirePatriots' One Day jobs give patriotic U.S. residents an opportunity to pitch in and temporarily employ them until they can find full time or sustainable employment.
But these One Day jobs do far than help our dear veterans financially. These jobs allow them to keep their heads held high. And it keeps their focus where it should be: protecting you and me. But they also help stimulate local economies. And it is a great assistance to senior citizens on limited incomes. Plus, it creates a wonderful bond with citizens and veterans. Here are a few of the thousands of comments from those who post jobs and find jobs on HirePatriots.com: http://www.hirepatriots.com/news-and-blogs/entry/what-people-say-about-hirepatriots-job-program
Careers Job Board: HirePatriots encourages companies to post their jobs on HirePatriots.com. Companies benefit from our niche market. They comment on how they receive far more responses to their jobs from HirePatriots than giants like Monster.com. We use all of our resources to help you fill your positions with qualified personnel. Our job board is connected to Facebook, Twitter and LinkedIn. And we create a permanent blog post of your company too. HirePatriots ranks in the top 1% of all U.S. websites and continues to receive constant media attention. The ultimate goal for HirePatriots is to succeed in helping every U.S. veteran to secure sustainable, full-time employment. To post on our Careers job board click HERE.
Transitional Training: HirePatriots offers online and on-site training seminars for transitioning military personnel and US veterans. This unique and comprehensive program was developed by a veterans with decades of HR experience. These events are great for companies that want to recruit US veterans. You can attend these trainings and introduce them to your job opportunities.
Targeted Hiring Events: HirePatriots hosts targeted hiring events for U.S. military and veterans. We HirePatriots has a stellar reputation with businesses across America and the world. And of course, we are highly regarded by the U.S. military.
Veteran Entrepreneur Mentoring: HirePatriots vigorously seeks to support veterans who have chosen to start their own businesses. We believe that this is crucial to the rebuilding of the American economy and to employing more of our transitioned U.S. military. HirePatriots has created a valuable training and support program for U.S Veteran entrepreneurs. We use the combined business acumen of our multiple HirePatriots' business leaders to provide step-by-step hands on business development training.
Military Marriage Enrichment Retreats: Our military's emotional and psychological health, as well as their professionalism is largely dependent upon the health of their relationships with their immediate family members. The divorce rate has risen as high as 90% on bases with frequent combat deployments. Military wives call it "The Plague."
Patriotic Hearts hosts military marriage enrichment retreats to strengthen military and veterans' marriages. The theme of our retreats is "Love and Respect." They last from Friday night until Sunday afternoon. We continue to follow each couple closely after the retreats. And we have had wonderful success in keeping marriages and families united. These are all-expenses paid retreats.
Financial Wellness: Patriotic Hearts provides training on how to manage personal and family income, through seminars, retreats and online. This is a unique and comprehensive 5 point Financial Wellness series of workshop courses that has been specifically designed for veterans, active duty, and military families. It is a customized, financial wellness curriculum that focuses on helping our heroes and their families understand their particular spending personalities. Then we teach the essentials of money management. And we also explain the necessity for multiple streams of income and investment strategies. – These are also great events for companies to sponsor that are seeking US veterans.
Career & Personal Counseling: Many qualified volunteers offer to give professional counseling to US veterans' career search. And marriage counselors, PTSD experts and licensed psychologists also donate their time and services.
Community Service Chapters: The goal of HirePatriots is to create a Nationwide One Day Jobs Safety Net for U.S. veterans and their spouses. To accomplish this goal, we are creating HirePatriots chapters across America. These chapters have their own local, customized HirePatriots website on which they control the content. We seek leaders in these areas to create and manage a volunteer force of veteran supporters. Their mission is simple: Inform the local business and residents about their HirePatriots.com site and job board and get jobs posted for local veterans. Then inform their local veterans and spouses. They also host fundraisers and seek sponsors to provide Patriotic Hearts programs in their areas.
School Kids Program: A wonderful result of our increasing popularity has been that public schools are adopting Patriotic Hearts and HirePatriots as a community service project. These schools receive their own HirePatriots.com website, and the students fill it with their patriotic efforts, essays, videos and pictures. We are also writing a curriculum and a book to promote this program and make it a perpetual part of our American fabric.
Educational Endeavors: In the last 50 years the American population has gone from 90% of American males being US military veterans to less than 1% of our current generation. And further reductions in our nation's Armed Forces are being planned. There now exists a tremendous vacuum of understanding and appreciation for the important role veterans and their families play in keeping America a safe haven for democracy and freedom. In response, Patriotic Hearts trains patriotic citizens to speak and seeks out opportunities on TV, radio, in the press, and at community events, associations, clubs and schools for them teach about US veterans' sacrifices and critical role in preserving our way of life.
PMP Certification Training: Project management has become an essential resource for companies today. PMP certification is the gold standard. We provide that critical training. It helps veterans get jobs, keep jobs and get promotions and raises. We also find employment for the veterans that take our course and become certified.
US Military Maintenance: Many veterans get out of the military and enjoy the challenge and excitement of starting their own business.  The founder of HirePatriots, Mark Baird, built several profitable commercial maintenance businesses. He now mentors US veterans how to do what he did. This program provides US veterans with a very low cost but very profitable janitorial business of their own. We provide mentoring, a website, a business plan, marketing materials, bid sheets, agreements and equipment: everything they need to get started successfully. We also search for new accounts for them.
We need your support to make all of these things happen. Please donate here: http://bit.ly/pG6nMb
Sincerely,
The Patriotic Hearts Team
Share us on