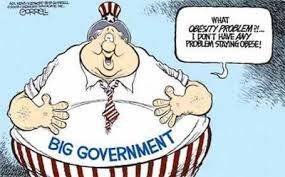 Federal Gov't Says "No" to School Bake Sales
Communities across America since before America even gained its liberty in 1781, when England's Cornwallis surrendered to George Washington at Yorktown, local schools have been holding "bake sales" to raise funds to provide for additional educational resource and activities. This has always been a part of our schools. Today, parents, mostly moms, get together and hold bake sales throughout the year and sell them at various school events. It brings parents and families together. It unites the entire Parent Teacher Association (PTA) in a meaningful and positive way.
The US Agriculture Department (USDA) is in charge monitoring and administering our nations' School Meal Programs, as mandated in the Healthy, Hunger-Free Kids Act of 2010. That department has now banned all school bake sales claiming that they are "competitive snacks."
In opposition to this new enforcement the Georgia Department of Education responded thusly: "Food fundraisers are a crucial source of revenue for schools. Tough economic times have translated into fewer resources and these fundraisers allow our schools to raise a considerable amount of money for very worthwhile education programs."
To many this kind of federal government intrusion is repulsive. There is no way that the men and women pioneers that founded our country would have allowed this. Any government agent trying to stop a bake sale would have certainly been tarred and feathered, at least.
What can we do today?
Mark Baird
Share us on