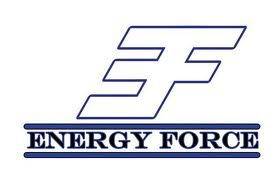 As result of the success of our landman training courses,  Energy Force will be conducting our Beginner's Slope Landman training course on the following dates and locations:
Pursuing a career in the oil and gas industry as a Professional Landman or Land Administration professional is highly sought after by people across the nation, specifically where oil and gas activity is taking place.  Working in the oil and gas industry can be rewarding both personally and financially, offering an income that can be substantially greater than many other industries and professions that require far more training and education.
If you or someone you know might be interested in pursuing a career as a Landman or in Land Administration please have them contact Brenda in our office.  She can be reached at (405) 715-1616 or bwelch@energyforce.biz, she can assist with the registration process.  Registration can also be completed through our website at www.energyforce.biz
This course is a great opportunity to learn more about the industry and a way to break into the Land Business as well as earn CE points for your American Association of Professional Landmen RL or RPL Certification.
Oil and Gas Brokers who hire in the Mid Continent, Texas, Rockies, and Appalachian Regions look to Energy Force for highly motivated individuals who have an aptitude to be successful in the industry and are ready to start work.  To qualify for our recommendation candidates must have successfully completed this course.
Completing the course however is no guarantee of placement for training.
Sincerely,
James Long
Energy Force
Guthrie, OK  73044
Success is not final. Failure is not fatal. It is the courage to continue that makes the difference. -Winston Churchill
Share us on