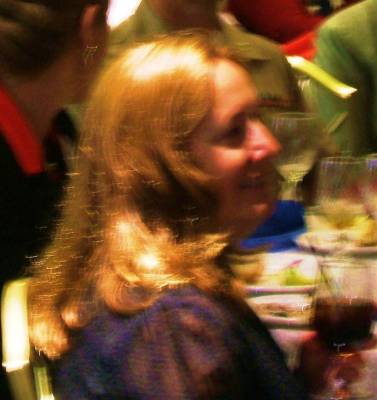 I will never fill the world enough
with praises of my wife.
Like soft waltzes my poetry sings
when writing these for her,
and they shall all of my life.
There are other issues, profound and pressing,
that deserve consideration and concern.
But nothing else stirs my soul with such passion,
nor makes my heart with fire burn.
It's not just the curves of my woman;
but also her countenance and soft eyes
that causes me to feel like some seagull,
carried by wind, who over the ocean glides.
Yet what she possesses that's most precious
and amazing
is something which my eyes can't see:
More than all her feminine beauty,
exists her constant love for me.
Share us on