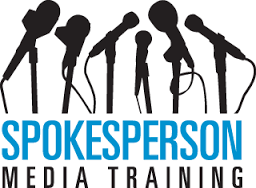 For over a decade I have been speaking on TV, radio, in the press and at chambers, conventions, clubs and businesses about the value of military training and US veterans. I have been featured in PEOPLE Magazine and appeared on such national News shows like FOX National Business News and NBC Nightly News. I have also gotten veterans across the country on similar News stations and shown them how to speak at a myriad of clubs, chambers, conventions and meetings.
The key to accomplishing this is being a representative of our popular non-profit, Patriotic Hearts, and for our HirePatriots One Day/ Off Duty job board program. This free community program has won awards from US Presidents GW Bush, Obama and the US Congress. It has helped well over 100,000 US veterans and their spouses earn money when needed; and, it has helped as many local residents that hired them too.
I assist veterans in becoming spokespersons for three reasons: One, it must be done to secure the respect and support of the US citizenry. Two, it helps to spread our One Day job board across the country and help more US military, veterans and their spouses. Three, it raises charitable funds so that we can host marriage retreats, job fairs, concerts and welcome home parties for current and previous US military members in locations across America.
We provide everything veterans need to become spokespeople: It begins with building a website and job board for your region, because if you ask people to post jobs for military and veterans in your community, you need a place for them to do so. We also provide posters, graphics, outlines for speeches, letters to send to media when asking for interviews, mentoring and much more.
Municipalities, businesses, organizations, churches and philanthropists will help you cover the initial cost for creating this grass roots, community project.  To get going, we need to raise just $650. Once the job board is up and running, we can raise funds for doing other things to assist veterans and the community.
If you would like to move forward write Tori@hirepatriots.com and set a 30 minute appointment to talk with me.
Mark Baird
Share us on