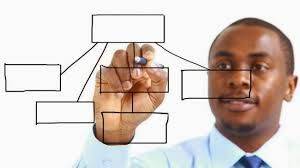 Project Management can be a great path for US veterans today. It is the one core competency that most US military trained personnel possess.US veterans have project management experience. US veterans are a natural fit for the project management world. 
Project managers are in strong demand and their salaries are continuing to climb, worldwide. The latest PMI salary survey found the median salary for project managers in the U.S. is $85,000. (PMPs with certain educational backgrounds, as in IT, Health and Security and others, make more.)
The only thing that you must have is a PMP certification (Project Management Professional). This proves that you know what you are doing.  The training required to pass the PMP Certification Test takes 4 days. More than 8 out of 10 people who take this test after the 4 day training get certified.
Several doors of opportunity open for people who possess a PMP certification. First, adding a Professional Management Certification to your resume elevates you to consideration for a leadership position in a company. You can be employed by a company as a full time PMP; you can work for a PMP contractor that provides certified PMPs to companies to manage specific projects. You can work as an independent Project Management Professional. And you can also train others to prepare for taking the PMP test.
The PMP certification can help you get the job, keep the job, and earn more money.
For-profit companies charge from $2000 to $3500 to provide people with the same standard materials and information necessary for passing this test. There are eight 4 hour sessions.
Patriotic Hearts, the non-profit that supports HirePatriots, has created The Patriots Training Academy. We provide the PMP certification training for half the cost of most for-profit providers.
The Patriots Academy trainers are PMP certified US veterans. We've "got your six!" –The Patriots' Training Academy also employs veterans who are certified Project Managers too!
Our next PMP Boot Camp will be in Phoenix, AZ: Jan. 12 – Jan. 15.
We also offer this course online. It uses live, interactive video. This is much easier for many people. Our online training takes place over several weeks.
If you are interested in becoming a certified Project Manager contact us and let's plan a path for your success.  ThePatriotsAcademy@gmail.com
At your service,
Mark  Baird
760-730-3734
People Magazine's "Hero Among Us" 
From President Bush: The Congressional Medal of Merit
From President Obama: President's Leadership Medal
Share us on