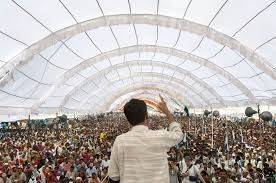 HirePatriots is seeking for US veterans to put into business. Our purpose is to find true US veteran entrepreneurs; help them build a successful business; and then, for those owners to hire other US veterans as new accounts are acquired. – This achieves our non-profit's mission: To get US veterans employed.
These US veterans will be the face of our HirePatriots' veteran employment program on TV, radio and in the press. They will be speaking publicly as advocates for members of our US military, its veterans and their families. They will also be speaking at clubs, groups, meetings and chambers.
This US veteran will also assist HirePatriots in finding the right US veterans to put into business as US Military Maintenance owners. This is a HirePatriots program that puts US veterans into business we have created for them. We show them how to be a success and help build their businesses so that they can employ more and more US veterans themselves.
We have a tremendous business plan for the USMM business owners that gets them new clients in their areas, regularly. We are using "The Patriotic Business Plan," which provides strategies for sensational success. It is a marketing and recruiting method especially for veteran owned and military friendly businesses.
Select a true US veteran entrepreneur with a burning passion to help other veterans.
We will provide them everything they need to get started: equipment, website, business cards, logos for shirts, bid sheets, agreements, scripts, and mentor them every step of the way.  Our USMM business owners are a platoon of US veterans helping eachother and helping dozens of other veterans along the way.
Several US veterans have already started US Military Maintenance in their areas of America. Joe Padlo in Florida (USMC), and Richard Hedges in Kentucky (US Army) are exploding! They have both only been going for a few months. Already they have hired many other veterans and gotten thousands of dollars in accounts. Their USMM businesses are growing every month.
We want to get as many local veterans employed as possible, so we have created a business that will employ them. It is US Military Maintenance. The more accounts that we can bring in, the more US veterans we can employ. Our motto is "Get it Military Clean!" (Every US veteran knows what a "white glove" inspection is and how to make anything polished and perfect.)
Do you want to talk? Send an email to USMM@hirepatriots.com
(HirePatriots.com and USMM are programs of Patriot Hearts, a 501c3 dedicated to assisting US military, veterans and their families.)
Mark Baird
Share us on