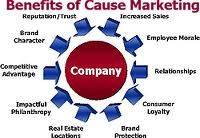 Here is what HirePatriots can do to recruit and add customers:
1) We have a very popular website, (
HirePatriots.com
) especially for US military, veterans and their spouses who are looking for work. It is a unique website that in addition to a Careers job board also has a One Day job board. This is a job board that US residents use to hire local US military, veterans and their spouses when they need an extra hand with chores and repairs around their homes and yards. It is sensationally popular!
That is why I say that we can recruit for you, and we can also increase your number of clients at the same time.
What we do in order to spread this free outreach across the nation is to provide businesses with their own, customized HirePatriots website, with its own URL. That way the veterans and residents can go directly to your HirePatriots job board and see the information about your company when they post or search for jobs. Here is an example of one of our business member's HirePatriots website:
SC&RA
2) We also are a great help to various industries in finding employees through our blogs, social networks and SEO. For instance, we are employing veterans in the oil industry everyday. I have posted two blogs about their opportunities and asked interested US veterans to reply with a cover letter and resume. We receive these everyday and then forward them to their HR departments.
3) We also have our Careers job board. It has all of the latest recruiting technology built into it. It also has tens of thousands of resumes. And we are able to hold an online job fair specifically for your company.
Looking forward to discussing this more with you.
Share us on