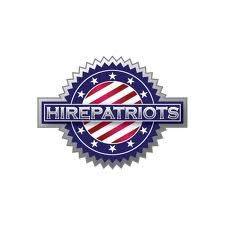 I want to let you know that as of today we have returned to our previous
Careers
job board. We gave a new one a try but everyone enjoyed the one we have just re-installed more. The prices on that job board are $25 per job posting. Your jobs will be sent to the major social networks and search engines. And they will appear on our popular homepage. You can also donate $500 and receive unlimited job posting for a year.
In addition to job postings, we have a far more powerful option for finding qualified talent. In addition to giving you unlimited job postings and a banner on 1000 pages of HirePatriots.com, we also build you an SEO Recruiting Platform. This method allows for you to reach the greatest number of people seeking work within that job description. It is fully connected to the social networks and search engines, contains your banner and company information,two job boards, and a blog for you to post open positions. That SEO platform today ranks
HirePatriots is dedicated to getting US veterans hired. Please let me know how I can assist you.
People Magazine's Heroes Among Us
Past Chairman: CA Economic Council
Past Secretary: United Veteran Council
From President Bush: The Congressional Medal of Merit
From President Obama: President's Volunteer Service Medal
From San Diego: The Visionary Award for Creating Economic Development
From the Chamber of Commerce: The Extra Mile Award
From ABC TV: The Leadership Award
From U.S. Veterans & Families: Liberty
Share us on