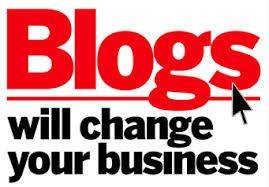 Recruiting with the Social Networks 
Recruiting with the Social Networks: "The days when companies rely on classifieds, job fairs, and employment exchanges are long gone," said Jonathan Wasserman, Director, Global Talent Management, Campbell Soup Company.  "As more 'digital natives' enter the workforce, companies that don't integrate social media into their HR function and don't adopt a systematic social recruiting strategy will be left behind."
Recently, I had an international company call me. They were frustrated. They had a key executive position that they needed to fill ASAP. They had gone to Monster.com and paid $400 to do so. They had waited a month and only received 3 responses. "We are desperate to get a qualified person to manage these responsibilities.  No one that has responded from Monster has come close to being the person we need. A friend told us to give HirePatriots a call. What can you do for us?" – I posted that company's information and job description and the links to applying on HirePatriots.com. As all blog posts made by HirePatriots members, it showed up on our national  homepage, was sent to a major press release distributor and to all the major search engines and social networks.
I posted that job request at about 1 PM PST. The next morning the company called me back. "Please take down that blog post!" At first, I was a bit freaked. "What did I do wrong?" I asked.
"No. no, you didn't do anything bad. You did much better than we expected! Thank you so much!" They assured me. "Since yesterday we have had dozens of applicants and have chosen someone we think is the perfect fit. But veterans keep contacting us and I just can't keep telling all of these great men and women that we do not have that position anymore. Can you please take the post down now?"
You get the point. The best way to find the best people is via a blog post attached correctly to search engines and social networks. HirePatriots.com is one of the most popular websites on the planet. It ranks in the top 1% in the US and globally.
HirePatriots will create and post a blog for a $250 donation. Try it and see!
Mark Baird
760-730-3734
Share us on