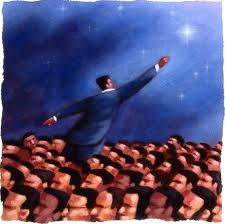 Are you a successful professional with a history of exceptional achievements? Do you have a sincere passion to help make America better? Do you love and respect the service and sacrifices of our US veterans and their families? Are you called to serve others more than yourself? Do you long to do something of immense value and purpose? Then we want to talk to you.
HirePatriots needs experienced professionals: grant writer, development director, social networking expert, sales director, volunteer director… to help us maximize our tremendous, current growth. We are being featured in People Magazine this month as their 'Heroes Among Us.' And several high profile veterans have just helped us complete a book coming out this month: "An American Crisis" Veterans' Unemployment – Stand by Them/ Solutions/ How You Can Help."
The mission of HirePatriots and of this book is to create a nationwide employment safety net for US veterans. We are developing HirePatriots chapters in communities across America. We provide a job board for residents to use and hire local active duty, NG&R, transitioned veterans and their spouses whenever they need an extra hand with chores or repairs around their homes and yards.  And we have a sophisticated 'Careers' job board for business to hire local veterans too.
HirePatriots is actually only one program of a dozen more programs for veterans that comprise the 501c3 non-profit, Patriotic Hearts. We have job fairs, marriage retreats, transition assistance etc. It has received a host of significant awards and media attention: The Congressional Medal of Merit, the ABC TV Leadership Award, the Lead Visionary Award for Economic Development, the President's Volunteer Service Award and the Chamber's Extra Mile Award. And it has been featured on every major TV network news station.
HirePatriots was created in 2004. The founders, Mark and Tori Baird have given it their all. Now, their untiring efforts are ready to produce a harvest. But they need sincere, honest, exceptional professionals to manage this great endeavor and to achieve its fullest vision.
We need team members who see the potential of creating significant funding for what we have begun. We need you to start immediately. Huge media attention is coming our way this month! Currently, all the efforts of HirePatriots are done by volunteers. We need smart, patriotic people who can take us to the next level and produce the funding needed to build a salaried base of professionals who run the day to day operations. You will be building your own position within our organization.
For more information visit HirePatriots.com contact:
Mark Baird
CEO: HirePatriots.com
Chairman: Patriotic Hearts
mark@hirepatriots.com
760-730-3734
Past Chairman: CA Economic Council
Past Secretary: United Veteran Council
From President Bush: The Congressional Medal of Merit
From President Obama: President's Volunteer Service Medal
From San Diego: The Visionary Award for Creating Economic Development
From the Chamber of Commerce: The Extra Mile Award
From ABC TV: The Leadership Award
From U.S. Veterans & Families: Liberty
From Jesus Christ: Purpose & Eternal Life
Share us on