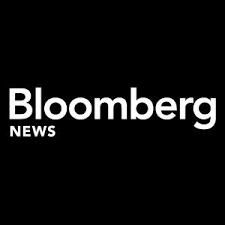 The Bloomberg News recently stated: "Service industries grew in September, capping the strongest quarter of expansion in more than 10 years for the biggest part of the U.S. economy… Advances in service industries account for about 90 percent of the economy." Without a doubt, this is the best kind of business to start and one in which you will see growth and profits most quickly.
America is the best place in the world to start a business. It provides a fertile field for planting and growing a company. The question new entrepreneurs must ask is: "What kind of business gives me the best odds for success?" For those with little start-up capital, this is even more important: "What kind of business can I start for very little, very quickly and begin seeing profits almost immediately?
The general definition of a "service related industry' is: "one where no goods are produced." (Wikipedia) Examples are: tradesmen (drivers, mechanics, plumbers, electricians, and painters), building security, computer services, restaurants and tourism. These are the types of businesses that are having the most success. But the service related business that beats all of these, combined, is commercial and residential cleaning.
I am Mark Baird, the founder of HirePatriots.com, a popular employment outreach for US veterans, since 2004. I help US veterans to get sustainably employed or to be successful at business. And I am the author of The Patriotic Business Plan: Strategies for Sensational Success, a cause marketing plan that I used to win the Visionary Award for Creating Economic Opportunity.
I have been a serial entrepreneur for more than 4 decades. Beginning and building small businesses, and then selling them for a profit was how I earned the income needed to start a nationwide outreach to US veterans. Right now, I am teaching US veterans how to start their own business: US Military Maintenance. I provide them everything they need: business name, logo, letterhead, website, bid sheets, contracts, equipment, marketing and mentoring.  All the veterans need is a sincere desire to own a profitable, growing business that employs other US military, veterans and spouses.
This is a business that can be worked by yourself, or a business that you can hire others to work as you manage. Most do both: They start the business with 1 to 3 accounts that they clean themselves. Then they hire and train someone to do the work and train others, as they focus on getting more accounts. That is what I did numerous times until my California Commercial Maintenance had accounts along the entire stretch of our state.
If you are a veteran or someone that wants to start a business that employs US veterans, I will help you start your own US Military Maintenance business with an exclusive territory. You should have about $2K available to get going. You will need one thousand dollars, at least.  That will be enough to have your business license, insurance and equipment. Remember, I provide everything else.
Once you are ready to go, I will teach you where to go, who to talk to and what to say. I will also show you how to make an accurate bid. Then I will train you how to do outstanding work that will protect you from losing your accounts and that will get you more.
Interested? Contact me.
Mark Baird
CEO@hirepatriots.com
760-730-3734
People Magazine's "Heroes Among Us" 
From President Bush: The Congressional Medal of Merit
From President Obama: President's Volunteer Service Medal
From San Diego: The Visionary Award for Creating Economic Development
From the Chamber of Commerce: The Extra Mile Award
From ABC TV: The Leadership Award
From U.S. Veterans & Families: Liberty
From Jesus Christ: Love, Joy & Life
Author: An American Crisis: Veterans' Unemployment
Author: The Patriotic Business Plan: Strategies for Sensational Success
Share us on