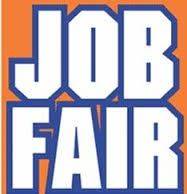 9/11 Memorial Job Fair: Last Call! 
San Diego Military Events Center
Across from MCAS Miramar
9323 Activity Rd. San Diego, CA 92126.
11 AM t0 3 PM
All are Welcome
We are getting tremendous TV, radio and press about our job fair. We have been on two local TV stations, 9 local radio stations and in 5 newspapers, including big ads in the Union Tribune, Coastline News, Navy Dispatch, Military Press and Homeland newspapers. We also have a large banner on MCAS Miramar. – We expect to have a very good turn-out.
Several great companies have signed up: Wells Fargo, Home Depot, Associated Builders & Contractors, General Atomics, Customs and Border Patrol, John Frank Construction, County of San Diego and many more. Join us!
Do not miss out on this great opportunity to recruit and to spread your message via our popular website and press release resources.  It is just $450 for a booth, lunch, banner and press release.
Sign up now! Click Here.
Mark Baird
Share us on