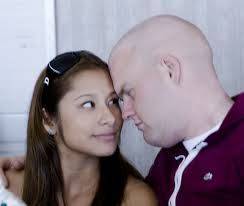 I am writing this not just to describe our critical program for US veterans, but also to inspire you to action. This is an effort that all Americans should support. Let's see if I can convince you.
In 2006, after we had begun HirePatriots.com to lift the spirits of our local US Marines and sailors in San Diego, we repeatedly met military couples that were going through divorce and the break-up of their families. The stress of repeated deployments to combat and just the daily hardships of military service was wearing down our exemplary US patriots that volunteered to use their lives to defend ours.
On Camp Pendleton Marine Base it was reported that for E-5 and below there was a 90% divorce rate! We checked with the Family Readiness Officers and they told us that they did not doubt it. They said that the number of broken families on the base was being referred to as "The Plague."
Our non-profit, Patriotic Hearts, took immediate action. We rented a luxurious hotel that juts out into Oceanside harbor with views of the ocean and the boats. We then invited US veteran couple to attend for free, Friday through Sunday, all expenses paid. Then we hired a chef to prepare all of our meals. And we provided two couple who are best-selling authors and speakers on Marriage. We also had a secret photographer who took pictures of all the couple throughout the weekend. At the end of the weekend, we set up a flowered arch with the ocean in the background and set up a multi-tiered wedding cake. Then we took pictures of each couple. After that, we got big, beautiful picture frames and created a memorial for all the couples. Each frame had the picture beneath the bower in the middle and then multiple other smaller pictures of them around that. On the back of the frames we put the names and contact info of our licensed marriage counsellors that also attended the event. — The purpose of these framed pictures is to act as a memorial to their efforts to keep their marriage together. And whenever they had a fight or issues they were encouraged to take the picture down and to call one of our volunteer counsellors to help them through it.
The US military is a difficult life, especially for those that are married. Enlisted men and women do not make much money and live very sparse lives. And multiple deployments means that they are separated for long lengths of time. It is no wonder that they have a higher rate of divorce than civilians. They sacrifice a tremendous amount in their valiant efforts to stand in defense of our country and innocent people across the globe. But the loss of their families to divorce is a sacrifice we must prevent them from having to do.
Please support our efforts to save US military marriages. Click HERE.
Post Script: My wife and I began leading marriage retreats years ago. It was called "Christian Marriage Retreats." It was wonderful program that not only included a weekend away to focus on marriage, we also held fellowship meetings once a month, afterwards.  We played some ice breaking games, studied about marriage, shared from our hearts and prayed for each other. We also had monthly "secret love couples." Everyone would pick a couple's names out of a hat: That was their special couple for the month. For instance, (this is amazing) one couple must have waited secretly for some time outside of our house until they saw us leave. One Saturday we went to store for about 30 minutes. When we came back our entire house was wrapped all the way around with large brown wrapping paper! All over in large letters were kind sayings like, "We love you!" "Be blessed!" "You are a special couple!" etc. What a surprise! It made us feel wonderful to know that people cared enough to have planned and waited for the opportunity to do this.
Mark & Tori Baird/ http://patriotichearts.org/
Share us on