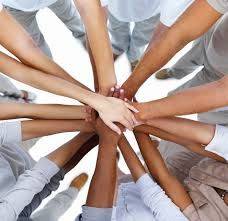 HirePatriots' ultimate goal is to teach veterans to fish, rather than to give them fish. At the same time, we want to embrace them and to care for their immediate needs too. I believe this is the duty of every American. HirePatriots provides a plan for all patriotic citizens to do so. It is simple and yet its effects have been profound!
We began 10 years ago and now we are in 42 states. We have been directly involved with employing over 100,000 US veterans. And we have helped an equal number of US residents and businesses.
Our 501c3 non-profit is Patriotic Hearts (EIN # 20-8599179). We got started as HirePatriots.com. It began as a simple One Day job board for local residents in San Diego and South Orange County to hire Marines and their spouses from Camp Pendleton whenever they needed help for a day or two. That job board was far more popular than we ever imagined it would be. 10,000 people a week began coming to that job board. The need of our local Marines to earn extra income was overwhelmingly greater than we realized. — That job board became a media sensation and it still is. Here is a 5 page feature done about HirePatriots in PEOPLE Magazine: http://hirepatriots.com/images/PeopleFirst2013/HirePatriots-PeopleFirst-2013.pdf And here are some comments from the veterans and civilians who have used our unique job board: http://hirepatriots.com/news-and-blogs/entry/what-people-say-about-hirepatriots-job-program. And here is a TV feature done by ABC: https://www.youtube.com/watch?v=fYRFR0bm3lI
Our website was originally called HireMarines.com. Then the Admiral of the Navy called and asked us to include his sailors. He also asked if we could change our name to include all branches of the US military. Hence, we are now HirePatriots.com.
HirePatriots has developed many other things for our beloved US veterans: We now have a robust Careers job board for businesses to hire veterans. We have held 15 job fairs; 8 free, 3 day military marriage retreats at a luxurious hotel on the beach; welcome parties for returning battalions and their families; transition seminars; and we provide daily personal, employment and entrepreneur counseling for veterans. We have also written two best-selling books for and about US veterans.
HirePatriots is now a community program for regions across America. We provide each community with their own, customized HirePatriots.com website and job boards. Then we create local chapters made up of volunteers. Schools, both public and private also participate. Our program is a great way to promote local patriotism.
If you are a veteran, a patriot, or a business that supports them please contact us. Join our nationwide movement. We welcome your participation. Together we can accomplish amazing things!
At your service,
Mark & Tori Baird
760-730-3734
People Magazine's "Heroes Among Us" 
From President Bush: The Congressional Medal of Merit
From President Obama: President's Volunteer Service Medal
From San Diego: The Visionary Award for Creating Economic Development
From the Chamber of Commerce: The Extra Mile Award
From ABC TV: The Leadership Award
From U.S. Veterans & Families: Liberty
From Jesus Christ: Love, Joy & Life
Authors: An American Crisis: Veterans' Unemployment
Authors: The Patriotic Business Plan: Strategies for Sensational Success
Share us on