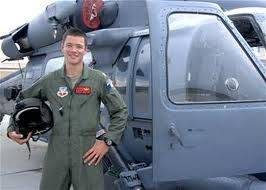 Relief Helicopter Pilot
SALARY: See Position Description
OPENING DATE: 04/11/13
CLOSING DATE: Continuous
DESCRIPTION:
Part-Time, No Benefits
$33.8000 per hour
Open Until Filled. Applications are being accepted on a continuous basis.  This recruitment may close at any time without notice.
The City of Lakewood is seeking very responsible and highly skilled pilots for our Sky Knight program. We are currently recruiting to fill part-time Relief Helicopter Pilot positions. The Sky Knight program operates a weekly schedule of Tuesday – Saturday from 4:00 pm to 12:00 a.m., including holidays. Helicopter Pilots spend 4 hours of the 8 hour shift in the air, with the specific schedule in air being determined by the LA County Sheriffs. Under general supervision, helicopter pilots operate helicopters in the performance of aerial patrol and surveillance in the Sky Knight Helicopter program; maintain schedules, logs, licenses and other documentation required for program operation and do other work as assigned. All pilot positions are civilian, non-sworn positions.  Relief Helicopter Pilot positions are at-will and incumbents serve at the pleasure of the City Manager or designee.
EXAMPLES OF DUTIES:
Duties may include, but are not limited to the following:  When assigned to aerial patrol, a helicopter pilot flies the aircraft over designated areas; responds to calls from Sheriff's dispatcher; conducts security checks; locates and reports crimes, accidents and other safety hazards. When working with a Los Angeles County Sheriff Deputy Observer, aids and assists ground units in all phases of police activity; operates the aircraft following all safety requirements, and departmental and FAA rules and regulations.
QUALIFICATIONS:
Education and Experience: Graduation from high school or GED equivalent and any combination of training that would provide the above knowledge, skills and abilities. A minimum of 1000 hours Pilot in Command total flight time in helicopters, of which at least 150 hours is in Schweizer/Hughes 300 Series helicopters.  250 or more hours in a Schweizer/Hughes 300 Series helicopter is preferred.
Special Requirements:  All of the following are required:
1. Valid California Class C Driver's License with a good driving record; and
2. Valid FAA Second Class Medical Certificate with no limitations to night flight; and
3. Valid FAA Commercial Pilots Certificate, with a Rotorcraft-helicopter rating and no limitations or waivers attached.
Knowledge of: Flight operations, including operations in highly congested metropolitan areas; FAA regulations; basic aircraft mechanics and mechanical maintenance to be able to assist maintenance in diagnosing mechanical problems, and emergency aircraft operating procedures.
Skills and Abilities to: Fly specified helicopters in patrol and surveillance operations; respond to calls in normal and extreme emergency situations; maintain effective relationships with law enforcement and maintenance personnel; communicate fluently in English, both orally and in writing.
Physical and Mental Demands: Physical and mental ability necessary to attain and maintain an FAA Second Class Medical Certificate with no limitations to night flight.  Ability to sit, bend, twist, reach, push and pull, use fine manipulation, repetitive use of hand and feet to operate hand and foot controls, power and simple grasping, climb, squat, kneel, walk and stand, drive, work at heights 500 feet in the air.
Environmental Conditions: Exposure to moderate vibration levels in aircraft four hours per shift, sits in a cramped aircraft seat, exposure to excessive noise and dust, uses special auditory protective equipment.
SUPPLEMENTAL INFORMATION:
Selection Procedure: All properly submitted applications will be reviewed and evaluated. Those candidates whose qualifications most closely meet the needs of the position will be invited to compete in the examination process. The examination process may consist of any one or a combination of the following examination procedures, which include, but are not limited to: oral interview, written examination, work sample exercises, qualifications appraisal interview, and/or performance test.  Not all applicants may be tested or interviewed.
Important Information
The provisions of this bulletin do not constitute an expressed or implied contract. Any provision contained in this bulletin may be modified or revoked without notice.
APPLICATION PROCESS: Applications must be filled out completely and clearly show that the qualifications are met. All statements made on the application are subject to investigation and verification. False statements will be cause for disqualification, removal from the Eligible List, or discharge from employment. Resumes may be attached, but will not be accepted in lieu of a standard City application form. All application materials become the property of the City of Lakewood and are not returnable.
APPLICATIONS MAY BE FILED ONLINE AT: http://www.lakewoodcity.org/jobs
OUR OFFICE IS LOCATED AT:
5050 Clark Avenue
Lakewood, CA 90712
562-866-9771, x2210
Position #2013-32
RELIEF HELICOPTER PILOT
BV
Share us on