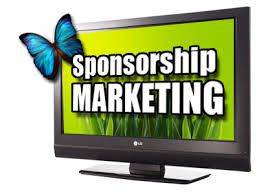 We have a 501c3 non-profit, Patriotic Hearts We provide 12 free programs for US veterans and their families. We were just featured in People Magazine as their charity of choice. And Brian Williams of NBC has also filmed a segment on us that will air soon.
Our most popular program is HirePatriots.com. It contains a one-of-a-kind job board. It is our One day job board. It is used by US residents when they need extra help with chores or repairs around their homes and yards. And we have a robust FT job board too. But it is this unique job board that has gotten us on TV, radio and on the front pages of newspapers in local communities and on national media consistently for almost 9 years. We receive hundreds of thousands of dollars of free media every year. And this is what I have built my cause marketing plan around.
In order to spread our cause across the country, we offer businesses and organizations a HirePatriots membership.  We build them their own, customized HirePatriots website and fill it with blended information about their company and our cause. We provide them fliers and posters with their individual HirePatriots URL. Then we reach out to their local media and give them multiple media opportunities. That fills their job boards with local jobs and spreads the news about their website, which results in thousands of new visitors to their own corporate website every month. — By connecting with our very popular site and cause they receive tremendous PR, visitors and branding. Plus, at the same time they are helping US veterans and the many thousands that hire them every month from our website. This results in brand loyalty.
Contact us today and begin reaching thousands of new clients through a cause that will stimulate the local economy by helping veterans and residents and business. Become a HirePatriots member and sponsor today!
At your service,
Mark Baird
CEO: HirePatriots.com
Chairman: Patriotic Hearts
People Magazine's Heroes Among Us
Past Chairman: CA Economic Council
Past Secretary: United Veteran Council
From President Bush: The Congressional Medal of Merit
From President Obama: President's Volunteer Service Medal
From San Diego: The Visionary Award for Creating Economic Development
From the Chamber of Commerce: The Extra Mile Award
From ABC TV: The Leadership Award
From U.S. Veterans & Families: Liberty
From Jesus Christ: Purpose & Eternal Life
An American Crisis: Veterans' Unemployment — Stand by Them/ How You Can Help/ Solutions
http://amzn.to/Xgvwcp
Share us on