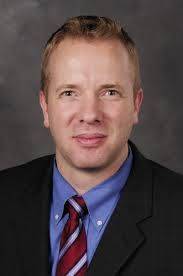 This highly accomplished, young, Senior Global Talent Specialist is looking for a position with a company that is making a difference, preferably in the San Diego, CA area.
Philip Dana is a man I know personally. He is an extraordinary person. He is very intelligent. He recently was in charge of hiring for a global bio-science research company. It is now the largest in the world. It was necessary for Philip to learn a massive amount of challenging Life Science information in a short amount of time. He did so with flying colors!
Phillip is an accomplished leader and motivator. His many years as an officer in the Navy taught him how to inspire those in which he had charge to exceed their own expectations. He knows how to bring people together to accomplish more than they have before.
Philip also brings innovation to his occupation. His wealth of experience in leadership, team building and talent acquisition allows him to implement positive changes where needed.
I am Mark Baird. I have been working intimately with US veterans for 5 decades. Philip Dana has my unreserved endorsement. I am confident that the company that hires Philip Dana will be rewarded richly for doing so.
Here is a link to Philip Dana's LinkedIn profile: https://www.linkedin.com/in/militarytalent
And here is a radio interview with Philip Dana. Get to know him better: http://www.blogtalkradio.com/friends-of-us-veterans/2014/08/13/navy-veteran-sr-talent-acquisition-officer
You can write Philip Dana here: Philip Dana < danapm@aol.com>
Here is a review of Phillips work from a fellow Sr. TA Officer:
Senior Specialist, Talent Acquisition at NuVasive (LION)
Phil Dana is a true thought leader in the area of TA. He is strategic, intelligent, and an amazing leader. He absolutely understands the art and science behind recruitment and is not afraid to roll up his sleeves and help. He is one of the most progressive leaders I have ever had the pleasure to work for.
Share us on