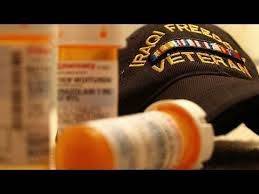 Our US veterans are being abused by routinely being prescribed huge amounts of drugs. The easy answer to keep our infantry fighting when they are affected psychologically, due to combat, critical fatigue, exhaustion, depression, and wounds is to medicate them with very powerful psychotropic pharmaceuticals.
Is it a coincidence that our troops have a higher rate of suicide than anyother generation? Why are we seeing an increase of PTSD diagnosis? Why are so many military wives seeing dramatic changes in the husbands they once knew as their best friend? What damage is being done to our young men and women who are the best of our best? This author believes that something must be done immediately.
Watch this video and decide. Please make your comments below this post.
Share us on