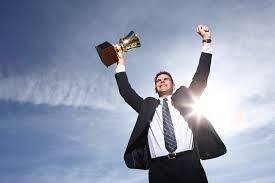 There is a non-profit program for veterans that own a business and for those veterans eager to start one. It is offered by Patriotic Hearts. Their innovative business building methods have been used by hundreds of V.O.B.s and "military friendly" companies. Two US Presidents have awarded them and PEOPLE Magazine featured them as "Heroes Among Us" for their creative solutions veteran employment.
They have developed a complete marketing program for V.O.B.s. It is detailed in the book: The Patriotic Business Plan. It offers "strategies for success." It also shows veterans how to be spokespersons on TV, radio and in the press; and as speakers at business gatherings, clubs, meetings, chambers and conventions.
It is a powerful method of marketing, recruiting and promotion that gives your company tremendous P.R. and helps US veterans and their families at the same time. The media attention you receive is worth thousands of dollars, resulting in new accounts, contracts and customers.
Bryan Wiggins, a recent combat instructor in the US Marines, started a solar business a few months ago and used the Patriotic Business Plan. He has been on local TV News stations, multiple radio stations and had articles published about him and his business in a dozen newspapers and magazines in his area. He spoke at a local Rotary club and got a major account and two more requests for his services. Patriotic Hearts is continuing to work with Bryan. They have built him a website, and have created blog posts and press releases about his business that thousands have read. Bryan says he is amazed at how quickly his business had taken off like a rocket! To contact Bryan, click HERE.
Choosing the right business to throw your life into is a critical decision. Factors such as cost for start- up, and the length of time before turning a profit and actually earning a sustainable income, define your boundaries. These initial obstacles prevent many US veterans from rising above employee status and owning a business of their own. Patriotic Hearts has a solution for these entrepreneurial men and women.
The mission of Patriotic Hearts is to get US veterans back on stable ground in the civilian world ASAP. This starts with finding a source of income that pays all the bills. Some veterans are driven into business ownership by passion. Many veterans come this way out of necessity. Tens of thousands of solid, work-ready, hard-working veterans go unemployed every year.  US Military Maintenance is a 'business in a box" that is perfect for such veterans with almost no initial capital to create a company of their own. It is also great idea for any veteran entrepreneur.
Everything needed to start right away is provided: equipment, website, business plan, marketing materials; training manuals, scripts for speeches, interviews, and sales; logos for business cards, shirts and letterhead; and peer business counseling by other USMM owners every step of the way. – Patriotic Hearts has negotiated with suppliers for the best they have at their lowest cost. The total needed for getting this business started and making money is under $1800.
Joe Padlo (USMC '98 – 2009) jumped around to various companies and took several different positions after re-entering the civilian world. Sometimes he made good money. But he missed the Corps, especially working alongside other US military men and women. Several months ago Joe read about US Military Maintenance and got his own USMM company started in Jacksonville, FL.  He has taken off like a kite in a storm! He now has offers for his services from all across his state. He has hired over a dozen US veterans and is hiring more as fast as these multiple other contracts begin. The forecast for Joe's US Military Maintenance business is bright and sunny. To contact Joe, clickHERE.
For more information about these or any other Patriotic Hearts program write info@patriotichearts.org.
Patriotic Hearts is a 501c3 non-profit that has been assisting US veterans for more than a decade; and, we have a variety of programs that assist their families. See them at PatrioticHearts.org. One of our most popular programs is Hire Patriots: a veterans' employment initiative that focuses on finding the right job for them, at the right company.  We do everything from fixing resumes to employment counseling, getting them interviews with decision makers, and hosting military job fairs.
Share us on