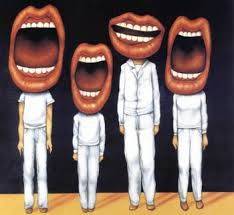 HirePatriots leaders and members provide a strong and clarion voice as advocates of US veterans' value and their vital position in our country. HirePatriots elevates the status and respect of all US veterans. HirePatriots members and volunteers assist US military service members, transitioned veterans, and their families by providing free services that help veterans to successfully reintegrate into civilian society, and to enhance their ability to provide for their families and contribute to their communities.
HirePatriots helps every demographic in a community. It helps residents who need help with chores and repairs, especially senior citizens and those that cannot afford commercial contractors and labor costs. It helps businesses to market their businesses and to recruit at a tremendous savings. It helps children to participate in a community service project that builds their patriotism and character. And as more and more local veterans are hired through HirePatriots, more money is spent in the local economy. Thus, more businesses are able to remain in business, and more employees remain employed. HirePatriots stimulates local economies.
HirePatriots assist companies in hiring US veterans. When businesses post jobs on HirePatriots' Careers job board, their positions also appear on the social networks and the homepage of HirePatriots.com. And HirePatriots goes the extra mile and offers to create a permanent page for these companies on its site and to send that page out to the social networks frequently, in order to give those companies multiple opportunities to hire qualified US veterans.
Hire Patriots is a program of Patriotic Hearts, a 501c3 non-profit organization. Its mission is to provide transitional training to veterans and help them find jobs or become entrepreneurs and get the resources they need to support themselves and their families. HirePatriots was established in 2005 by Mark and Tori Baird and has expanded to include locations nationwide.
HirePatriots.com provides a unique and free One Day job board for patriotic US residents to hire their local active, reserve, Guard and veterans for help around their homes and yards. It also has a robust full time job board and a popular blog.
Post your jobs. Volunteer. Become a sponsor, leader or member. Contact me.
Mark Baird
CEO: HirePatriots.com
Chairman: Patriotic Hearts
760-730-3734
People Magazine's Heroes Among Us
Past Chairman: CA Economic Council
Past Secretary: United Veteran Council
From President Bush: The Congressional Medal of Merit
From President Obama: President's Volunteer Service Medal
From San Diego: The Visionary Award for Creating Economic Development
From the Chamber of Commerce: The Extra Mile Award
From ABC TV: The Leadership Award
From U.S. Veterans & Families: Liberty
From Jesus Christ: Purpose & Eternal Life
An American Crisis: Veterans' Unemployment — Stand by Them/ How You Can Help/ Solutions
Share us on